Capture Leads from Forms with BigContacts Integration
Integrate your 123FormBuilder forms with BigContacts and add new entries to your CRM with every form submission.
Organize your contacts, plan your campaigns, maximize your sales
BigContacts helps small business automate the tasks that come with managing the sales pipeline. Its tools help manage to-dos, schedule email campaigns, track new leads, and better organize contacts.
Features:
Streamline contact information from your web form to your BigContacts account
Map the information sent from your form to BigContacts
Use conditional logic and branching
Create custom email replies
Style your forms with your own brand and colors
Customize the customer experience
As your form submissions become new entries in BigContacts CRM, powerful communication tools are standing by to engage your leads. Uphold your brand with a custom form theme and personalized confirmation page. Stay on the customer's radar with email marketing templates that are flexible and easy to implement.
Update existing contacts on the fly
We've said a lot about capturing new leads from forms. What if the form submission is coming from a returning visitor who has new contact details or other data? BigContacts can update even already captured leads!
Easily Integrate with 123FormBuilder
Mapping your web form to your BigContacts account is easy. Go to Settings → 3rd Party Apps, hover over the BigContacts logo and click Add. Map the desired BigContacts fields to those in your web form.
For more details, see our documentation.
Ready to use templates
Select the type of form you need for your business below or browse through our complete form templates collection.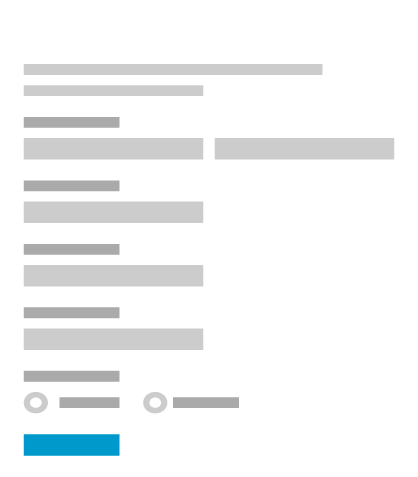 Membership Application Form