Resources
Check our collection of success stories, insights, best practices, and honest thoughts from 123FormBuilder customers. Get inspired by the best ways to use online forms to drive growth and continue to do what you do, but better.
HIPAA Compliance Guide Whitepaper
Necessary tools and know-how to ensure the safety…
Read more
Incredibly successful
123FormBuilder excelled itself on this one. It really confirmed my faith in my decision to choose thissolution. Our website stayed up. The form stayed up. And everything worked. It was absolutely dreamy. It wasreally successful from our point of view, it was an incredibly successful project and I have no troublesaying the 123FormBuilder team played out of their skin on it. They were very proactive about keeping thisright, making it happen.
Business Analyst ServiceSource @ HSE
Continuum Marketing Group
Marketing agency turns to 123FormBuilder for powerful, cost-efficient…
Read more
Best form builder
123 Form Builder has many great features! The key features for my companies include Salesforce integration,submission notifications, and antispam protection. Allow each team member to have access to 123 Form Builderis great, but what's better is the permission options and the ability to share forms with other teammembers, allowing them to edit something existing instead of starting from scratch. It is a time saver!
Product Optimization Manager at Hilton
The Art of Science
After-school based in Saint Petersburg, Florida, creates attractive & efficient online forms…
Read more
DC Fire
The First on the Field go Digital-First: DC Fire replaces paper forms with 123FormBuilder's secure digitalforms…
Read more
Smooth registration
We really appreciate 123FormBuilder's ability to deliver a complete and effective registration solution so wecan focus on making our conference a success..
Assistant Professor at University of Timisoara
Very user friendly
Easy to use with intuitive features. The 123FormBuilder platform offers a range of integrated features whichwe could not find on any other form builder software. It's very easy to set up complex fields, upload files,and integrate forms directly into web pages. Customer service is excellent – staff are very knowledgeable,friendly, and committed to providing solutions.
Administrator in Higher Education
Salesforce Forms and Surveys
Automate data collection and build…
Read more
2022 Event Marketing Guide
Event marketing can help you get closer to your audience…
Read more
Dynamic forms
By using 123Formbuilder, I can efficiently collate information that I need to collect from the network of 10Kusers. There is no other product on the market which is as easy to use.
Operations Manager at Maritzburg College
Our successful partner: Stratiform
Building a lasting relationship takes perseverance
Read more
Signature Group
Signature Group Events provide custom corporate gifts…
Read more
Fortitude Consulting Group
Consulting Firm Cuts Patient Processing Times by Two-Thirds with…
Read more
Everything I need
I have been using 123FormBuilder for three years now and the experience has been nothing short of great. Thecustomer service is always on standby, the product is highly customizable, and there are no disadvantagesthat I can think of right now. I would absolutely recommend this software for anyone who is looking for abetter way to build dynamic forms!
Enterprise User in Health, Wellness and Fitness
Unbeatable customer service
I am so happy to have found 123FormBuilder. As a new small business, we had a lot of questions about how theforms work and how to maintain HIPAA compliance.The customer service is unbeatable. They helped us through all of the setup processes and attended to ourconcerns with speed and accuracy. These guys were lifesavers.
Chief Admin Officer @ NEVA (New England Vascular Access)
Great tool, easy to use
The application is easy to use and 123FormBuilder support is outstanding. They walked me through the entireSalesforce integration process (setting up a button in the needed object to launch the app and routingcompleted forms to the correct object) as well as customizing my forms. They have been extremely responsivewhen I have had questions and provided detailed responses.
Sales Manager at DYOPATH
Village Health Partners Texas
Making COVID-19 vaccine scheduling easy…
Read more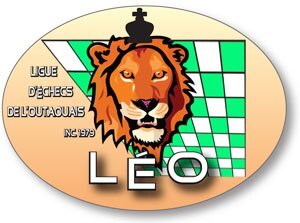 The Outaouais Chess League
How LEO nailed Club Registration…
Read more
Tons of functionality
This is a very well built app that I'd recommend to anyone looking for easy form building with object mappingin Salesforce!
Jr Salesforce Admin at Active International
Polytechnic University of Timișoara
Higher Education Institution successfully registers participants…
Read more
Enhancing Your Enterprise Security
Enterprise-grade security protocols that protect…
Read more
Security in place
This is a great tool to automate workflows through digitizing paper forms. This is also a great tool forpatient engagement with HIPAA compliance built in.
Administrator in Hospital & Healthcare