Lead generation forms for efficient marketing & sales teams
Bye-bye random hunches, hello data-based revenue growth! 💰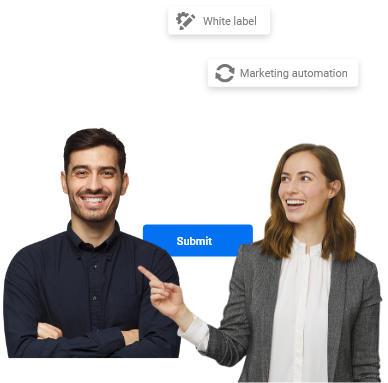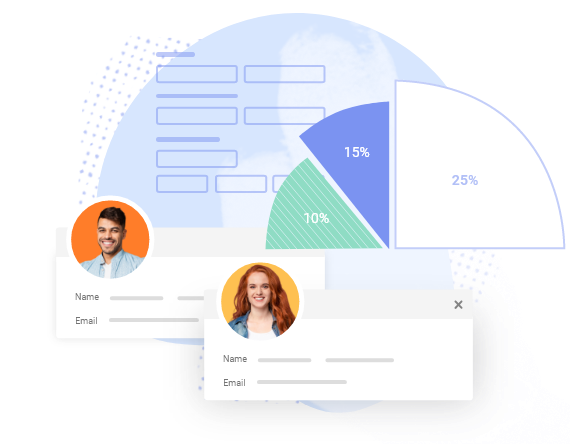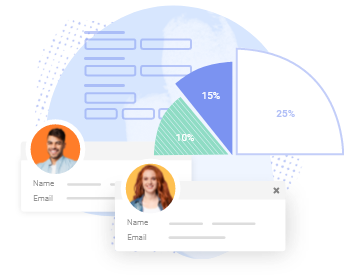 It's high time we all stopped doing MarComm and Sales like it's the '60s. Don Draper might be fun, but this is the age of data.
With 123 Form Builder, creating lead generation forms, surveys, collecting data, and building marketing workflows has never, ever, been easier.
Our online form builder is so easy to use even Don could do it (or at least smoke in the corner while someone younger does it for him).
Build Lead Capture Forms & Instantly Connect Them to Your Tools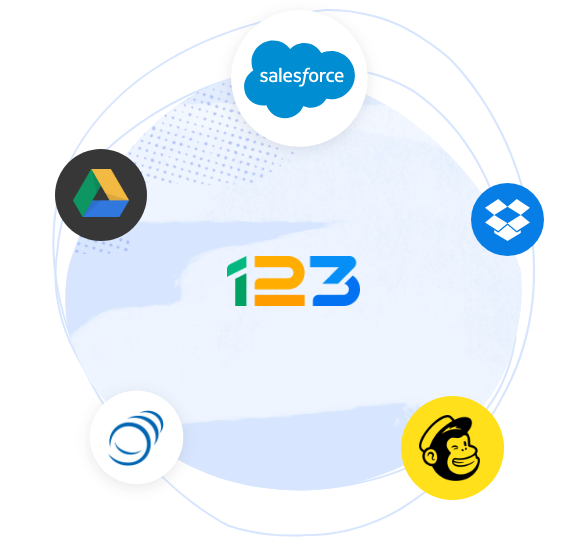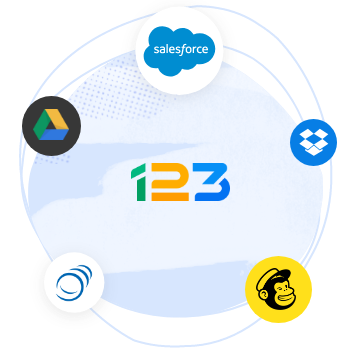 Here's the most mind-blowing thing you'll read on this page.
We are integrated with more than 80 tools, including Zapier, which basically means that we're integrated with everything.
So what does this actually mean in practice?
It means you're done copy-pasting, now and forever. Your data goes where you want it, regardless of whether that is:
…or any other of the 80+ tools we're connected with.
All the Features for Efficient Lead Generation Forms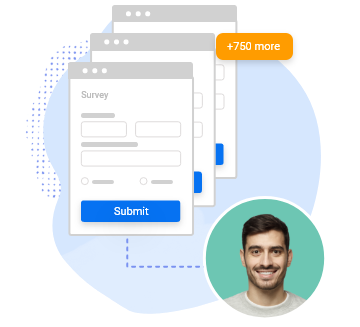 Forms can be a mean, lean, lead generation machine. With 123 Form Builder, you have all the tools you need to create online forms and surveys that plain and simply do the job: getting leads and their data back to you.
And we all know data and leads are the gold dust that feeds an actually efficient sales and marketing workflow, right?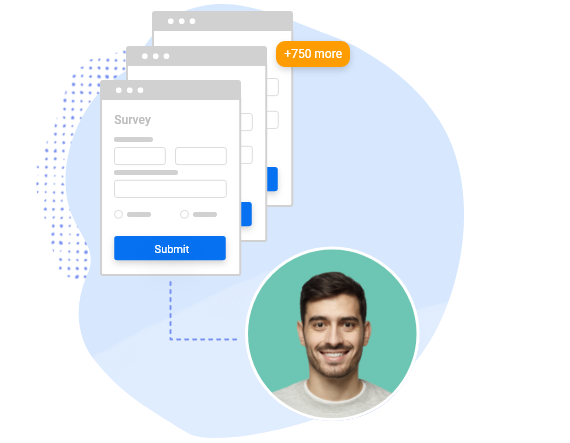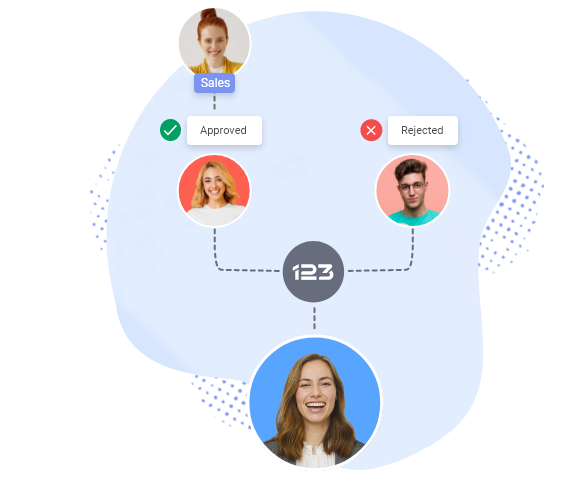 Marketing workflow automation is finally super-easy & super-fast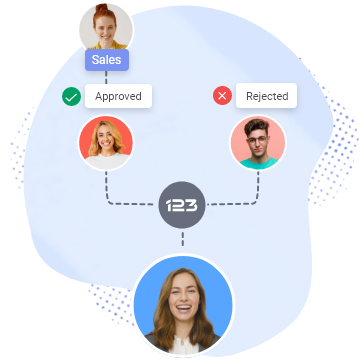 Let us tell you a short story about marketing automation.
Once upon a time, getting leads was a super painful process. But then, technology made it super-easy with marketing automation forms that manage to connect the gap between marketing, customers, and sales. And all 'twas good.
Fairy Tales aside, marketing automation and lead generation forms really do make everyone's lives easier. And 123 Form Builder is here to provide that with a form building tool that's so easy to use we really couldn't have named it anything else other than 1,2,3.
Really, it takes just 3 steps to make a lead generation form in 123 Form Builder: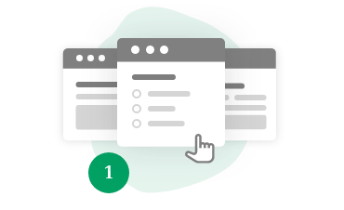 Grab a form template or create your own from scratch.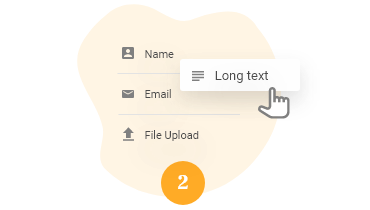 Customize it with your fields, conditional logic rules, email notification system, and design.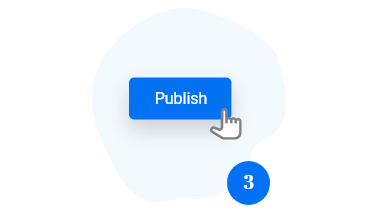 Publish it wherever you need it.
And then, well, let 'em leads come to you!
Conditional logic, because customization is key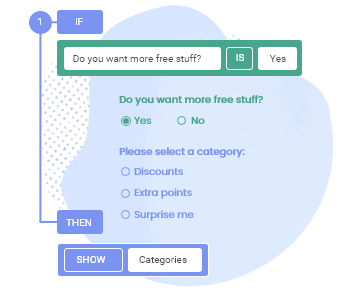 Look, nobody has time to fill out endless forms.
And that's why 123 Form Builder makes it easy for you to create lead generation forms that don't feel like a chore. Our conditional logic feature is just like magic: it makes fields appear only when respondents take specific actions (like, for example, answer "Yes" to "Do you want more free stuff?").
And the best part of it all? It takes literally seconds to set up a conditional logic rule to apply to any kind of field in your form, be it a multiple-choice selector, a drop-down, or an open-end text question.
Just like magic. Just like 1,2,3. 🎉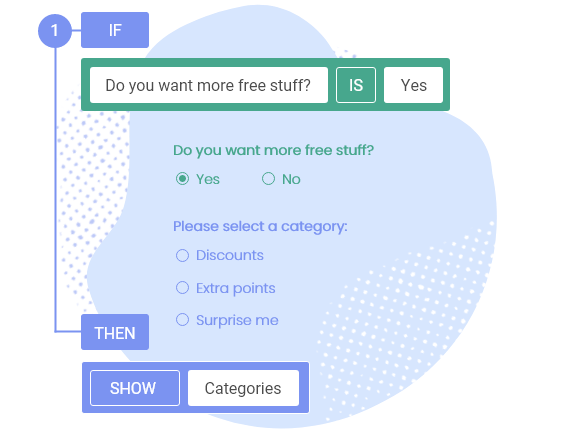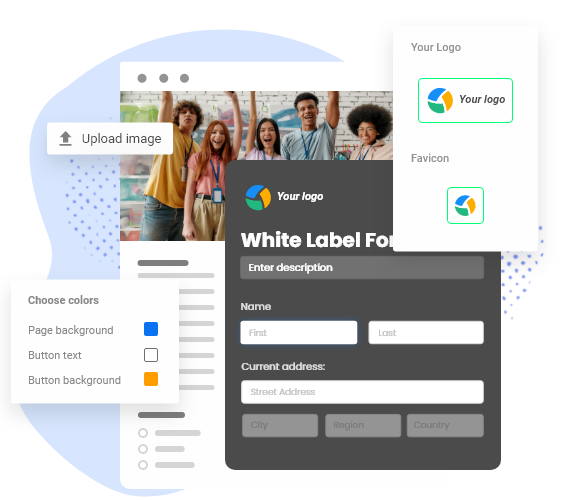 Your brand, your lead generation forms, your design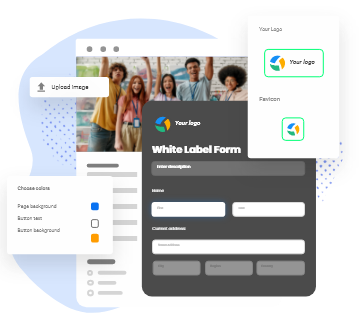 We go the extra mile when it comes to form customization because we know how important it is for you to display forms and surveys that match your brand 100%.
Edit your lead capture form and make it look like it's part of your marketing plan, because it sure is!
Oh, and just in case you're wondering, yes, we do offer white label options for our Enterprise customers. So if you're building a marketing automation software and want to include lead generation forms in it, there's an easy solution for you, and it's called 123 Form Builder.
Your teams, connected into the sales cycle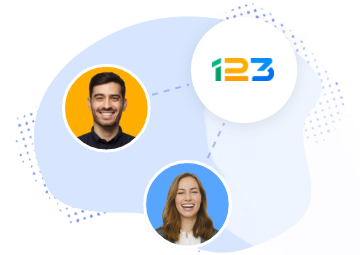 No more miscommunication and bad blood between marketing and sales!
No, that's not what we dreamed of last night, it's a reality. Our forms connect to all teams and all tools your business is using, streamlining not only data collection, but also data management.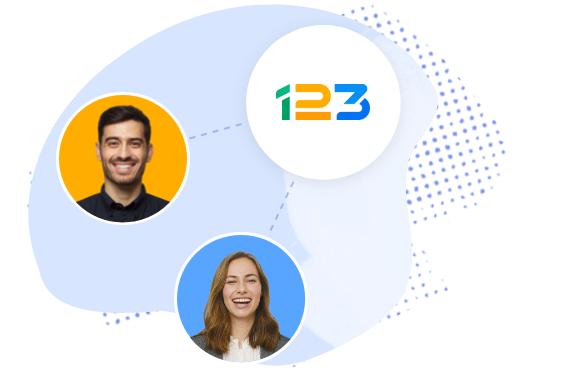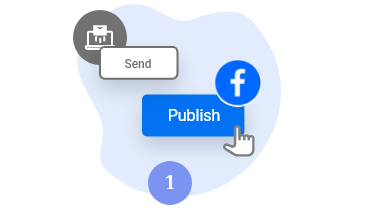 Connect the online forms you want, how you want, and publish where you want them: your site, social media, or via email.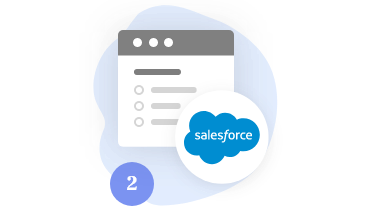 Let them collect leads direct into Salesforce, or whatever CRM you use, and give the sales team instant access to leads so that they can work their magic.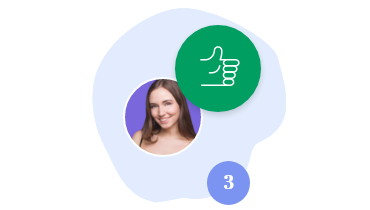 Nurture leads with brilliant marketing campaigns to win & loyalize them, now and forever 💘. Isn't that a dream come true?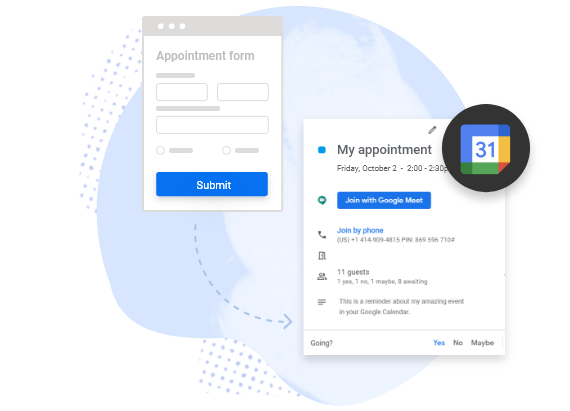 Direct appointment setting, in seconds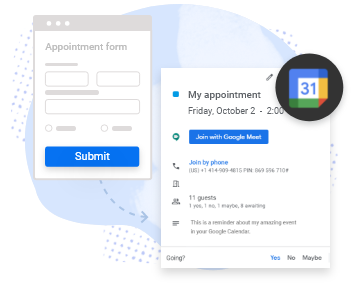 Want to use your appointment forms to allow your leads to book appointments?
No worries. Our form builder connects right into Google Calendar to make this easy. For you. For them. For everyone. Because it's the 21st century and these things should be nothing less than a breeze.
Stay in touch with email notifications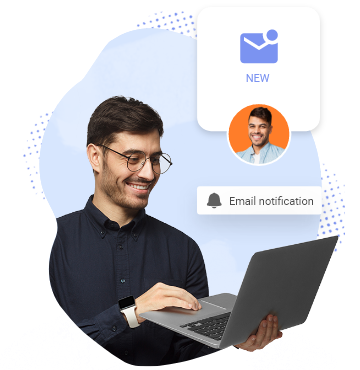 You wouldn't date someone you like and then never call, right?
So why accept lead generation form submissions or even payment submissions and not stay in touch with these people?
It doesn't make sense, right?
123 Form Builder's email notification system is, you guessed it, easy to set up. You click a button (the "Notifications" one), you set up your email, you customize it with your respondent's name and/or information, and you choose when it goes out.
What was that, like, 10 seconds? Maybe 30 if you're not using one of the email notification templates we have already prepped up for you.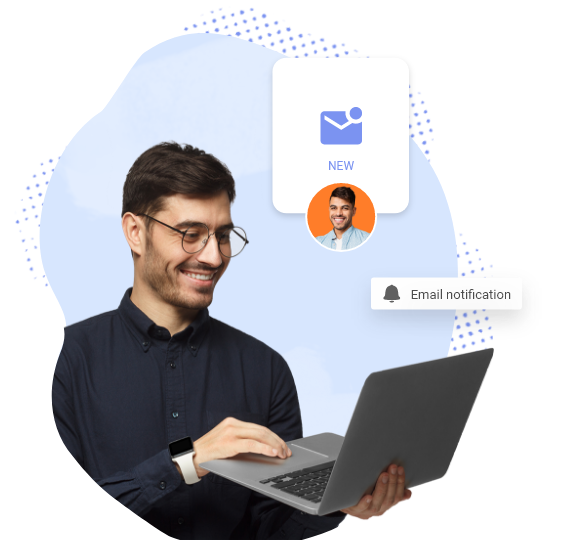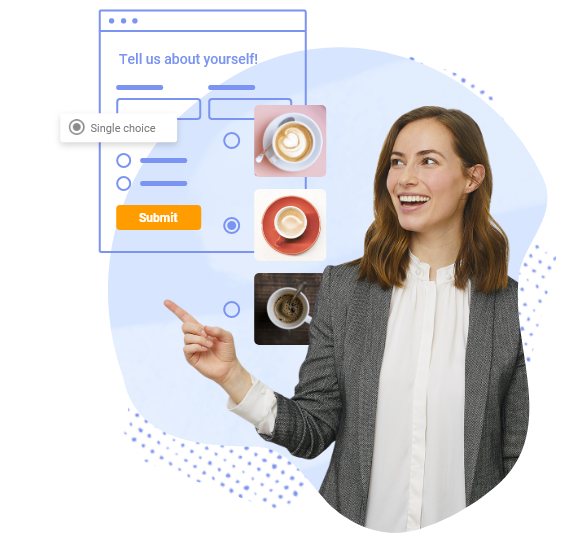 Understanding customer needs from A to Z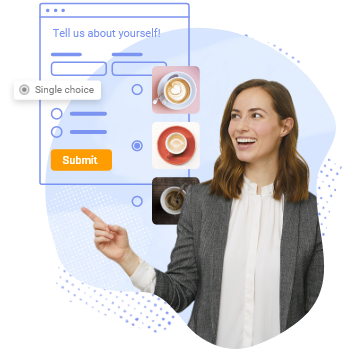 Got a hunch?
Yeah, that might've worked back when everyone's MarComm hero Don was bringing his special brand of misogyny to the skyscrapers of 1960's Manhattan.
But these days, you just plain and simple can't afford to build entire campaigns on, ugh, feelings.
Surveys, quizzes, and polls allow you to not-so-magically get into your customers' minds and really understand them.
And guess what? 123 Form Builder enables you to create all the online surveys, quizzes, and polls you ever imagined! Yep, that includes customizable "Thank You" pages, result calculation, and a super-easy way to access all the results right from the 123 Form Builder dashboard.
And yep, that includes every kind of survey you can imagine, from customer satisfaction surveys to Likert scales and extensive quizzes for lead generation (and, frankly, customer entertainment and loyalization).
All that in minutes. In minutes!
Reports, finally NOT a pain anymore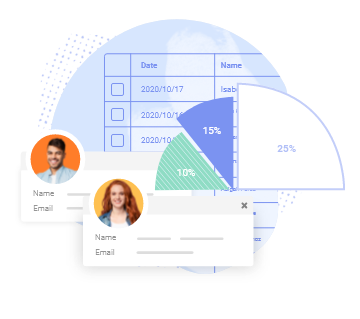 Data collection is a miracle, but for most marketing and sales pros, what comes after is what gives them nightmares, headaches, and finger muscle pain (from all the clicking, copying, pasting, and dragging).
No worries. We got you covered on this one as well. Use the Reports section in 123 Form Builder and create comprehensive reports based on the data your lead forms and surveys are gathering. In minutes. Bye-bye dragging cells around for hours, this is the two-click-yay-it's-done era!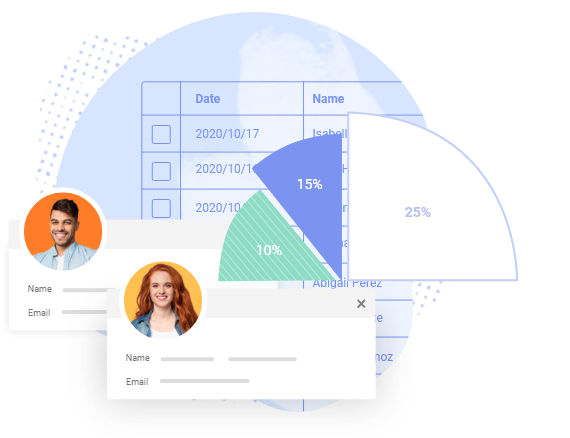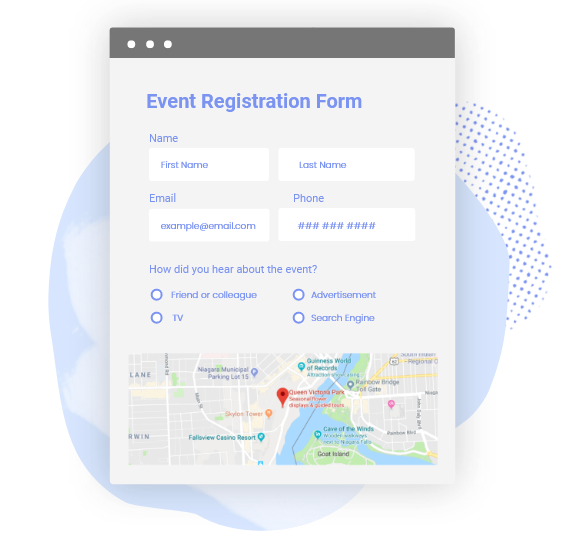 Event registration forms that attract registrations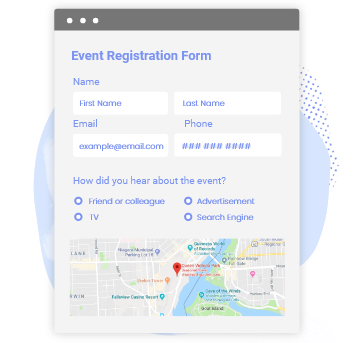 Marketing events are essential for lead generation, regardless of whether they happen on or offline.
And event registration forms are essential for marketing events, because, well, that's how you bring in the data (and the potential customers).
Marketing forms that have it all
Yes, you guessed it, you can use 123 Form Builder to create as many event registration forms as you need. In minutes. With all the lovely features we have been talking about on this page:
Easy integrations with all your favorite tools
Conditional logic and design personalization for a customized experience
Seamless access to data across the entire company, no matter the department
Direct appointment setting in form fields
Email notification workflows
Survey, poll & questionnaire building capabilities
Event registration capabilities
Easy reports
All in just a few simple clicks. Because time is limited and you have better things to think of than how to code forms into your brilliant marketing campaigns.
And just like that, 123 Form Builder becomes the tool that covers all your essential bases in lead generation and inbound marketing.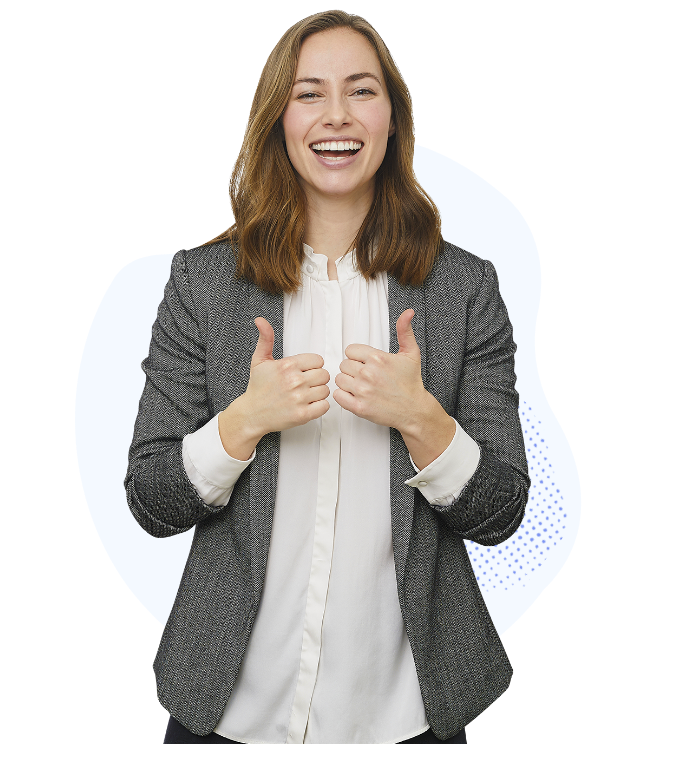 Collect Precious Data & Payments
123 forms are like business-savvy magnets: they capture the essentials your organization needs to survive: data and money. Regardless of whether you decide to launch a lead generation campaign or your sales team wants to use forms to downright collect payments, you can rest assured 123 Form Builder can do it for you.
And more importantly, it can do it for you in a way that's extremely secure.
Collect data, collect money. Directly in the form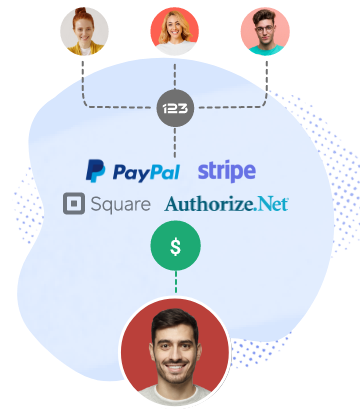 Yep, that's right you can use your payment forms to actually receive payments. In money. You know, the thing revenue is measured by.
123 Form Builder is integrated with the best and most widespread payment processors in the world, so it just takes two clicks for you to add a payment field to your lead form and then, ta-da, let that cash flow!
… and a bunch of others are all our friends.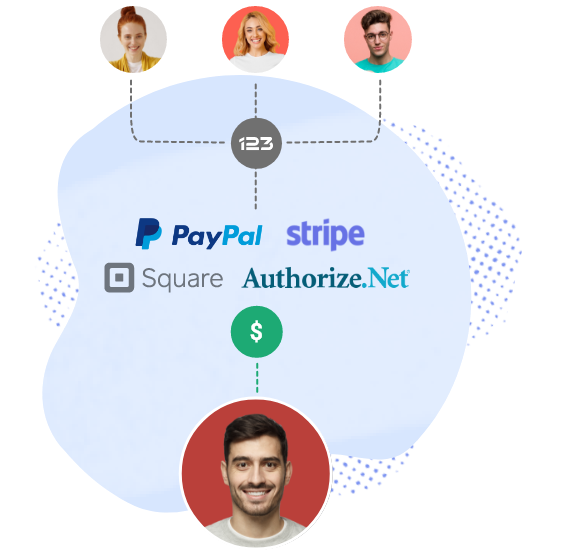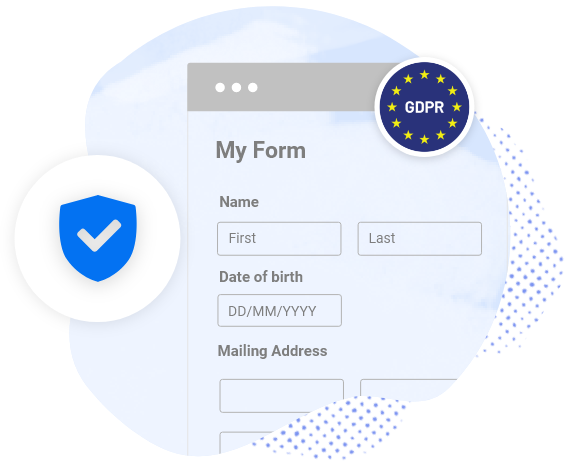 Collect Secure Information, the 100% GDPR-Friendly Way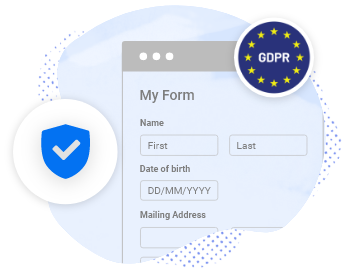 Remember May 25th, 2018?
He, he, the day marketers died a little inside, and GDPR went into effect is a day to remember for sure.
Things are a little more settled now, but GDPR is here to stay. As such, we have done everything in our power to make sure our forms are GDPR compliant. Of course, part of the responsibility is on you (as you can read on our GDPR page here), but we've done our part, which makes your part a whole lot easier.
Yes, that includes servers just in the EU, or just in the US if you prefer.
It also includes a series of safety measures we have taken to make sure that we're ultra-safe from every point of view. You can read more about these measures on our Security page, of course.
So? What do you think?
Shall you…