White Label Form Builder
The Only Real One You'll Find
Yep. The Only One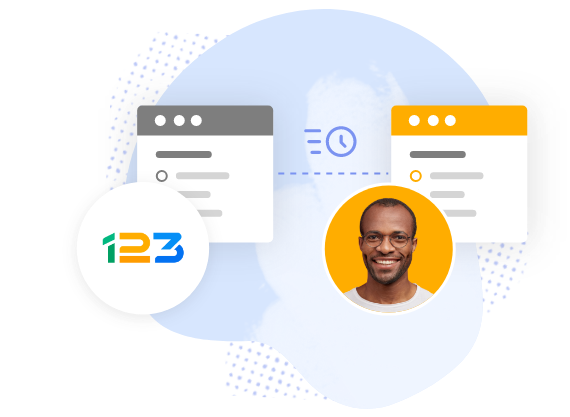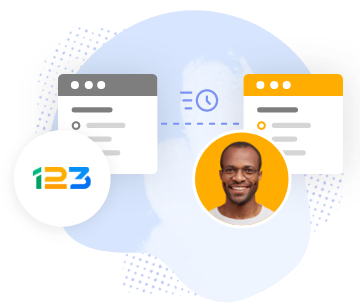 123 Form Builder is the form building solution you can fully integrate into your products for internal use or reselling.
Basically, we give you a form builder, and you can do whatever you want with it. Oh, and we also give you all the support you need to integrate 123 Form Builder into your solution. Pretty cool, right?
And all this deployed in 1,2,3 days. Yep, you can get your own white label form builder in THREE DAYS. 🤯
Build Solutions with the White-Label Form Building Integration
123 Form Builder is a fully-fledged form building solution you can pick up and integrate into your own software or platform in days.
We don't just give you the option to create white label forms that match your identity. We are literally giving you our entire platform to integrate into your own company's internal solution or even create your own software to resell.
It's that simple.
White Label Form Builder with Your Own Visual Identity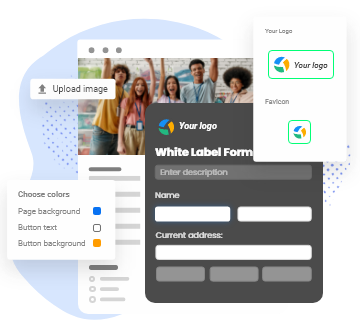 With 123 Form Builder's white label feature, all your forms will match your entire visual identity. You take our white label form builder and integrate it with your solution, your welcome page, your branding, and your visual identity.
Domain aliasing and white label platform customization are included in all this, by the way.
And just in case you're wondering, yes, you can fully personalize your links, mentions, and help section too. Because once you get the white label 123 Form Builder, it's all yours, from A to Z.
Infinite form building power with your brand on it!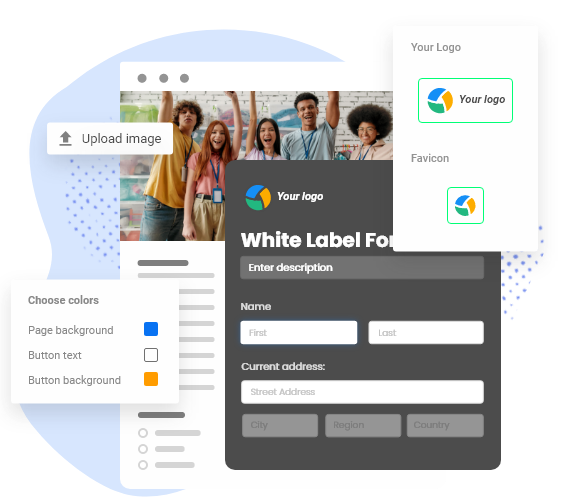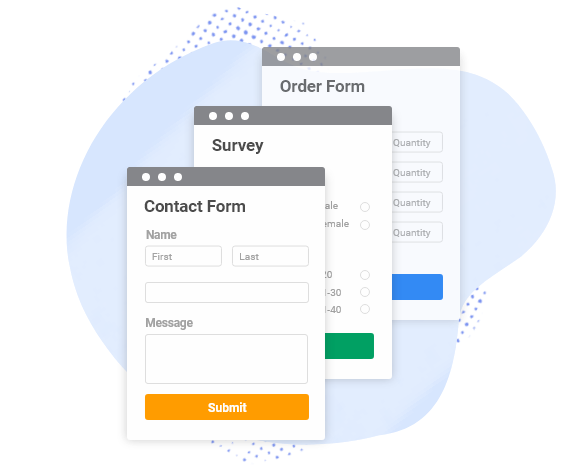 Build Personalized White Label Forms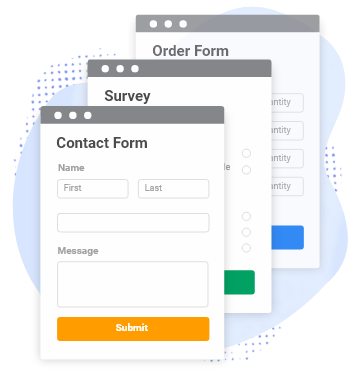 Your white label forms are entirely yours. Your surveys, your quizzes, your internal workflows, your data collection forms, your lead generation forms, your order forms — all yours. Build 'em, create custom themes to make it easy to reuse the same design in the future, and use them as you please.
No more headaches, no more pain, just customized white label forms you build and brand in 1,2,3 simple steps.
Receive Individual, Human Support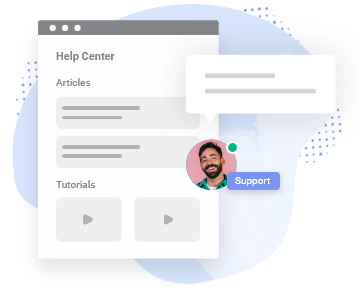 Not only are we giving you a solution we've been perfecting since 2008, but we are also giving you our expertise. Our Help Center articles are always here to help you out with clean-cut, easy to understand tutorials — and if that doesn't answer your questions, our Customer Care team can definitely help.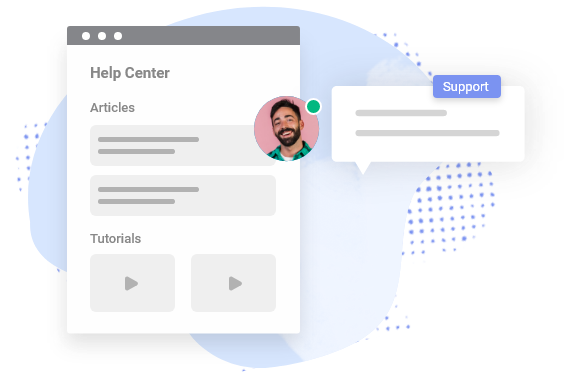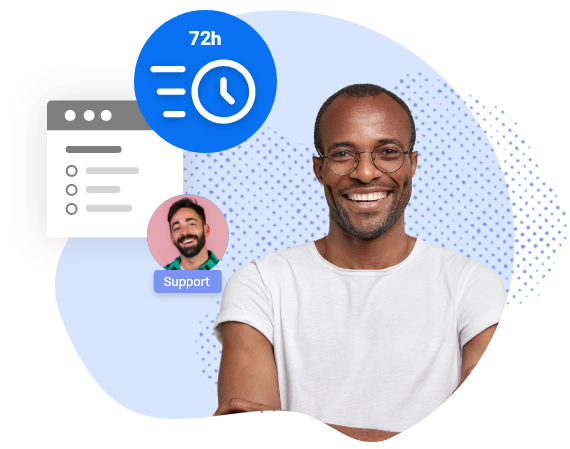 The Fastest White Label Solution Out There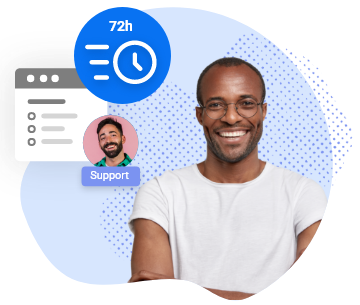 Brace yourself, 'cause this is a big one.
You can get your own white label form builder in no more than three days. Our team will help you set it up and start building your forms, surveys, and workflows in less than 72 hours so that you can get down to work.
If that's not awesome, we don't know what is!
Not Just an App. A FULL-FEATURED White Label Form Builder
123 Form Builder is a full-featured white label form builder with:
1,900+ ready-made form templates you can grab and use
More than 80 tool integrations
Full security features in place
All the types of fields you can imagine
White label email notification system to help you stay in touch with your form submitters
In-platform automatic translation for your forms
All the design options you can think of
Fully customizable "Thank You" pages
Form calculation options
Payment integrations with the largest payment processors in the world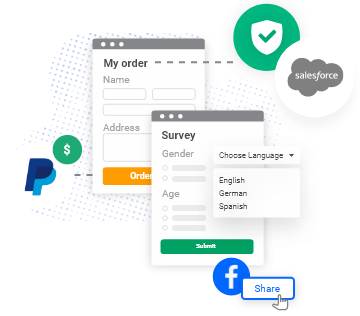 All this (and more!), available as a white label solution that you can just grab, integrate, and use.
In three days.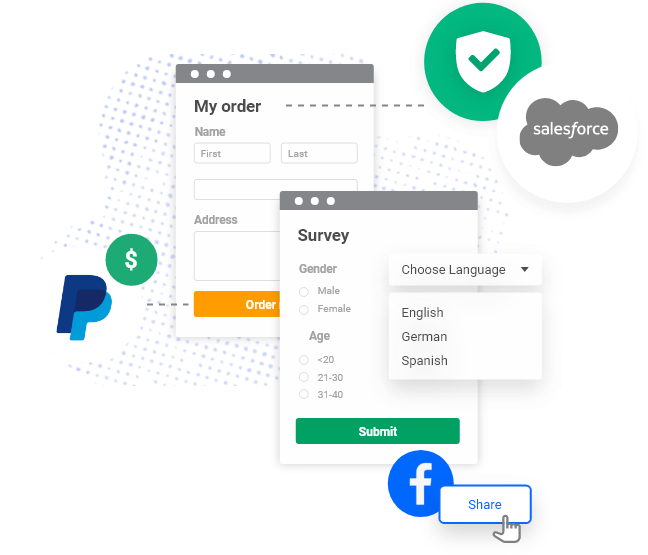 Connect Your Tools, Your People, Your Brand, and Our Form Builder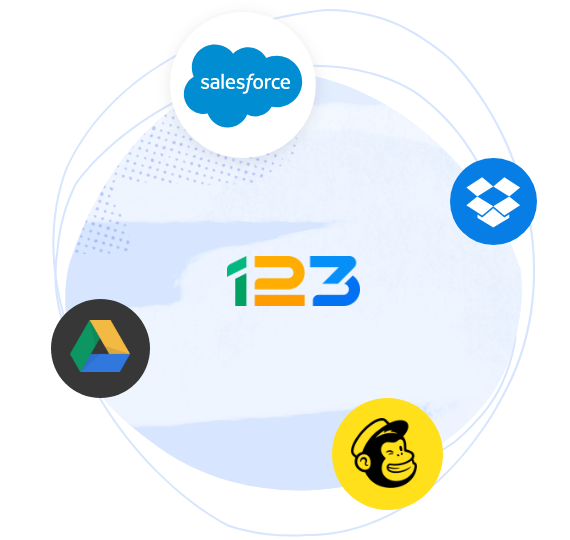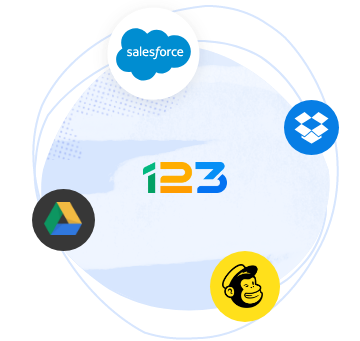 123 Form Builder is fully integrated with more than 80 of the most popular tools in use:
And over 80 more tools. And if you don't find your favorite software or platform in our list, rest assured that our integration with Zapier opens the doors to an unlimited world of tool connections.
What all this actually means is that you can automatically transfer the data in your white label forms to your favorite tools. All while using a 100% white label solution that matches your brand, your company, your software solution.
It's a limitless data collection world, guys. And we're giving you access to it.
Collect Data. And Cash. Securely.
Integrate a data collection and payment collection solution into your branded software — seamlessly.
And did we mention it all happens in three days?
And yes, it's all super-secure. You can secure your forms against spam, you can secure them against data leaks, and you can make your forms 100% secure.
Because we, 123 Form Builder, have put all systems in place to help you make sure your online forms and data are all safe. GDPR-safe. HIPAA-safe. ISO 27001 and ISO 9001-safe.