Zapier. The One Integration
to Rule Them All.
Because the world is full of possibilities.
Integrate your 123 forms with any of the 3000+ apps on Zapier. Transfer the data you collect in your forms to your favorite tools automatically. No more wasted time. No more painful manual work.
Just a world full of apps that communicate with one another.
Manage collected data like a pro
Want your form data to connect automatically with the tools you use and love?
Well, you have two options:
Connect your forms with any of the 80+ direct integrations we provide
Connect your forms with Zapier, which opens the gates to a world of… full data integration.
Bid farewell to boring tasks, say hello to automation!
Avoid human error and delays
Imagine you could do anything you want with the data you collect on your 123 forms. Literally anything.
Imagine that, if none of the other 80+ direct integrations we provide suited you, you'd still be able to connect your forms to your favorite tools. Sounds great, doesn't it?

Here's what's even better: you can do it. You can avoid all human error, endless copy-pasting, delays in data management. You can connect your forms with your project management tools or calendar scheduling tools or… any other tools.
Zapier does that for you. And we're proudly integrated with them.
3,000

+

apps to play with
Zapier integrates with more than 3,000 apps in every single area you can imagine. And 123FormBuilder integrates with Zapier.
That pretty much means you can connect your forms with any of the apps Zapier connects with. And all in just a couple of clicks.
Zero coding. Zero headaches. Infinite data collection possibilities. Connecting 123FormBuilder data with any of the 3,000 apps integrated with Zapier is easier than making pancakes (no flipping involved). All you need is a 123FormBuilder account and a Zapier one.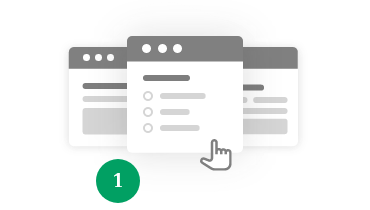 Go to Zapier.com, log into your account and search for 123FormBuilder using the little magnifying glass in the top right side of the screen (max. 30 seconds)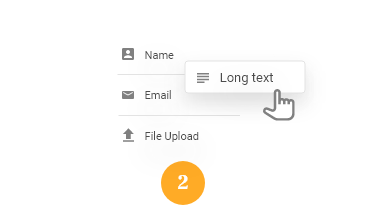 Use the "Search for pairing apps" in the search bar to find your preferred tool (max 5 seconds)
Click on the "Connect 123FormBuilder and…" button and follow the on-screen instructions.
Done! Ready! As easy as 123… and Zapier!