Mission & Values
We are here to empower you to collect, manage and communicate your data. We are all about creating efficiency, enabling growth and achieving results.
Customer-centric
The foundation of our company was our approach to customer success. Even in the early stages, our 4th & 5th employees were customer success specialists. In so many years, we never outsourced this team.
Having a friendly attitude and going the extra mile are key ingredients for members of our support team.
Adaptable
Growing from 2 founders to a 90 people company was a journey that forced us to adapt all the time.
Hiring the right people for each stage, fighting for customers, switching to new technologies in order to be competitive represented a challenge for every moment.
Efficient
We're driven by our goal to become better as a product and as a team. We're constantly improving our products to serve better our customers.
We're always monitoring while running A/B tests on new features & improvements. We're always looking for top talent to join our team and help us in our journey.
Fun
Our company culture has been a key factor of our success. We are passionate about what we're doing and always put ourselves in the customer's shoes. We empower our people to take decisions and we're supportive when they make mistakes. We support their professional growth. Our friendly & fun atmosphere from the office forces our people to bond friendships that last a lifetime.
2008
2009
2011
2013
2014
2015
2016
2017
2018
123contactform.com domain is registered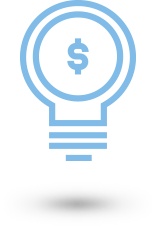 First customer buys a subscription
First employee joins the company
20 employees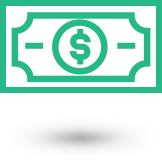 1 million dollars in yearly revenues
1 million euros investment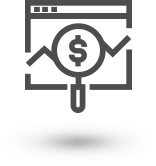 20.000 paying subscribers
80 employees
Celebrating 10 years of data collection
"I am so happy to have found 123FormBuilder.
As a new small buisness, we had a lot of questions about how the forms work and how to maintain HIPAA compliance. The customer service is unbeatable.They helped us through all of the setup processes and attended to our concerns with speed and accuracy.
These guys were lifesavers."
"I have been working with 123FormBuilder for a few years now. We first found them to use a simple solution for clients when they needed a form. However, over time we have been able to partner with them to really expand what we offer clients.
Thanks to working with them we were able to provide a cost-effective HIPAA compliant solution for forms for our clients. Chris and everyone I work with at 123FormBuilder has been wonderful and always responsive, which is important when it involves forms which can directly impact clients lead and revenue source."
"I use 123FormBuilder for people to submit applications for a scholarship we offer. We also use a form for our judges to review and grade each application.
I would definitely recommend 123FormBuilder and have been particularly pleased with your friendly and prompt customer support. Highly recommended."
"I am a Professor of Paediatrics working in a busy Public Hospital in Johannesburg South Africa and I have been using 123FormBuilder for almost 5 years now.
This facility has transformed the way in which my department works with respect to reporting of incidences or capturing of information around specific events. It is a most user-friendly experience and I cannot imagine working without this service in our department."
All

management

development

design

sales

marketing

customer support

testing

operations

Enterprise Accounts