123FormBuilder for Higher Education
Build online forms that help build the future.
Enroll, teach, collaborate, and study in a modern way – the digital way.
Educational Institutions That Count On 123FormBuilder
User-friendly, dynamic forms
Give educators more time to teach
Give your teachers and staff a more flexible and student-centric way of enrolling new students, evaluating academic performance, or accepting financial aid requests. Use our online forms to automate education workflows and reduce the level of complexity in your daily operations.
You'll quickly appreciate how easy it is to build forms with our drag & drop feature, no coding, countless customization options, and the smooth integration with Salesforce and other 3K+ apps. Create a data collection process that starts with a form and watch it grow into building a flexible, agile, data-driven institution.
A digital, connected campus
Win over your students with a digital experience
Stand out in your students' eyes and increase their engagement by meeting them where they are – online. Build a digital campus where students, teachers, and staff can interact and share data across the institution at any time, without the friction of pen and paper.
Our digital education forms allow students to share their work by uploading files, expressing their consent with eSignatures, giving feedback through interactive surveys (based on conditional logic), and sending applications from any digital platform. Build digital capabilities that serve as a support system for quality education and personalized learning.
Enterprise-level security
Protect the integrity of staff & student data
Rule out any security risk when collecting and managing student and teacher data. From SSL encryption to GDPR and HIPAA compliance, antispam protection, and the Single Sign-On (SSO) option, our
form builder has advanced levels of security to ensure the safety of the data collection process.
Whether it's student contact information, research data, or enrollment payment details, our platform has rigorous privacy and security protocols that aim to eliminate any point of vulnerability from the moment someone accesses the form and continuously after that.
Ready-to-Use Education Form Templates
An extensive gallery of pre-built education form templates to help you get started. Choose yours.
Scholarship Application Form

You can use this form template to collect scholarship applications from your learners.

Student Registration Form

Register students as easy as 1-2-3 with this form.

Alumni Membership Application Form

Collect your alumni data directly on your university's website.

Career Interest Survey

Use this career interest survey to create career clusters based on the interests that people have submitted in their responses.

Admission Enquiry

An admission enquiry form will simplify the admission process at any college.

Teacher Application Form

Use the teacher application form template to receive requests from teachers that want to join your university
Things You Can Do with Education Forms
Automate Admissions
Create an error-free admission process where you accurately collect online applications, gather documents (transcripts, recommendation letters, etc.), and process financial aid requests.
Approve Staff Requests
Whether it's faculty travel requests, curriculum approvals, budget requests, or purchase orders, use 123FormBuilder to speed-up decision-making with one of our 2000+ pre-built templates.
Accept Donations & Payments
Integrate your form with PayPal, Stripe, or Square to allow students to pay admission fees or alumni to make donations for various social causes and charities your university supports.
Run Events & Online Classes
Allow easy registration and sign-ups for your online or offline events and lectures. Gather contact info, obtain consent, send confirmations and collect payments.
Export Data
Send form submissions into a PDF or CSV file for analysis and share the files with other team members. Access the raw data files or export them for greater accessibility.
Collect eSignatures
Make your education forms legally binding by adding a signature field and collecting students' digital signatures. Avoid going back and forth with paperwork; keep the process online.
Integrate With 3K

+

Popular Tools to Handle Data Without Interruptions

What It's Like to Work with Us
I can quickly create all sorts of forms (both for events and for research), connect them with other services like Google Drive to gather data in a structured way, implement payment, extract graphical reports, notify respondents, etc. We were able to organize big international conferences with online payment. The team at 123FormBuilder is very helpful.
Silviu Vert
Assistant Professor at University of Timisoara

What It's Like to Work with Us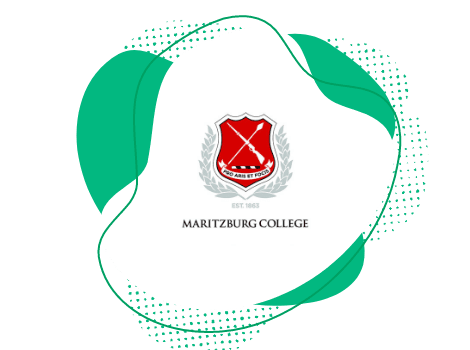 Discover More Insights
LEVEL UP YOUR FORMS • 4 min read
LEVEL UP YOUR FORMS • 4 min read
LEVEL UP YOUR FORMS • 7 min read