Event Registration Forms Software
Set up your event registration form and connect to your existing tools in minutes with 123.
Our event registration tool allows you to create efficient, beautiful, and smart forms for any type of event you might be planning.
Conferences? Trade shows? Summits? Networking sessions? Seminars? Big parties?
We've got you covered. 123FormBuilder is the event registration software you have been searching for.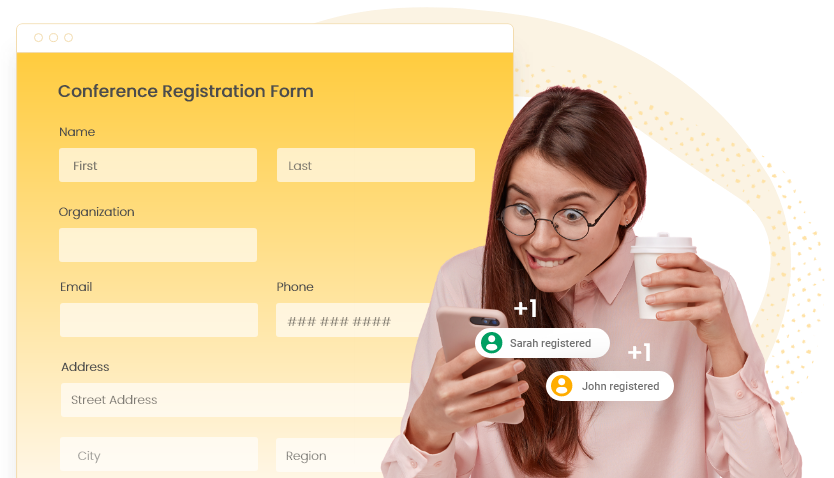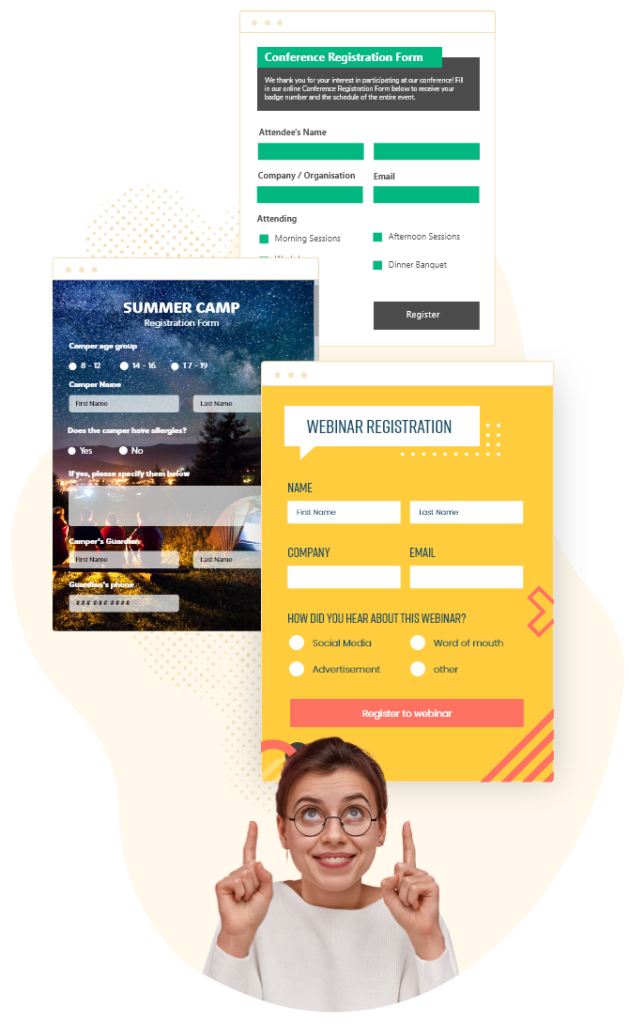 How to create an Event Registration Form – The easy way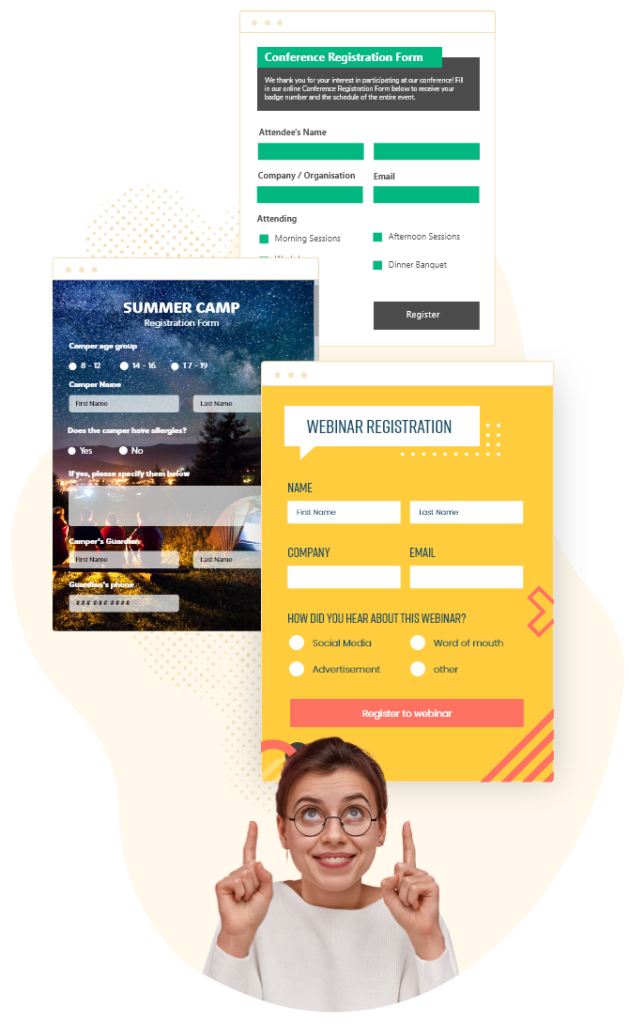 Wondering how to create an event registration form in the quickest, most effortless way?
Well, we're all about keeping things super-simple here at 123FormBuilder (our name kinda says that). So, we made sure you can create your own forms in minutes (literally!).
For example, you can create a form from scratch or choose from one of our form templates, such as:
Once you have picked your template (or built a form from scratch), you can also add or remove the fields you want before you publish your event registration form. From there, let our event registration tool do the data collection for you.
All easy, no HTML, no CSS, no coding. Just pick a template, drag, drop, customize, and publish. Ta-da! Your event is now ready to receive guest registrations!
Publish your Event Registration Form anywhere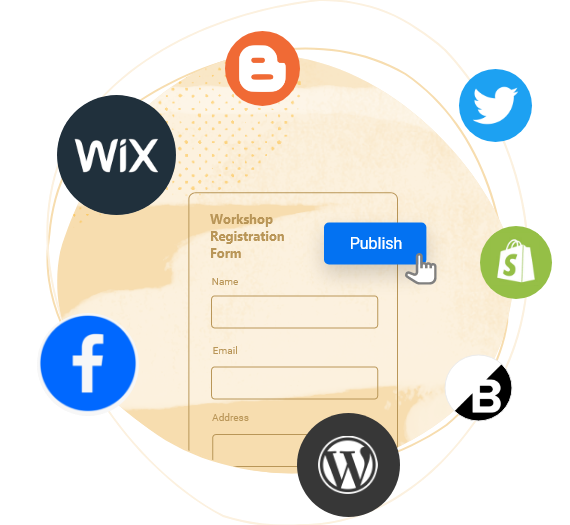 Not only are our event registration forms mobile-friendly (because we're modern like that), but they can also be published anywhere you want to:
It doesn't get simpler than this, really.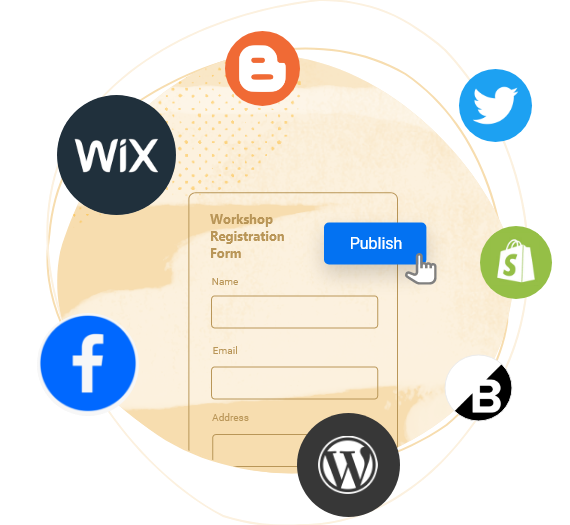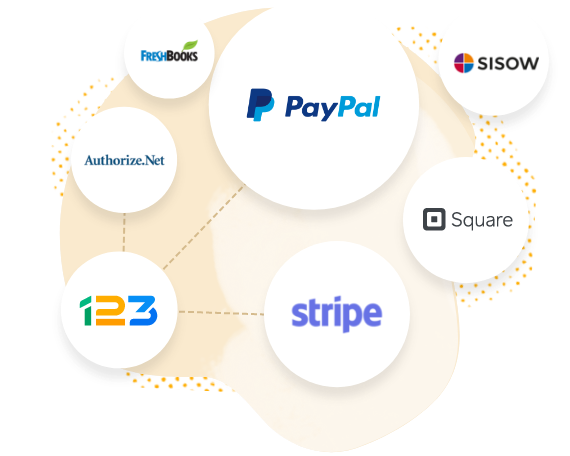 Collect event registration fees with your payment provider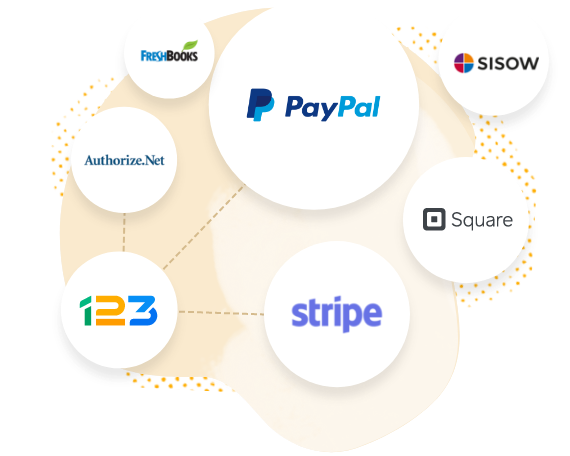 Money has been shown in several studies to be very important, so if you want to collect payments from your future guests, you're in for a treat: 123FormBuilder is connected to the most popular payment processor options, including (but not limited to):
And if you are looking for an ultra-easy way to create a smooth event registration system or workflow that allows you to quickly collect that sweet, sweet cash from your attendees, you can always just choose an online order form template and customize it to your specific event's needs.
A very strong and easy to work form builder

I use 123FormBuilder for many projects. We digitized different workflows from internal events registrations to various surveys. It's very easy to use and I keep discovering new options every time. I've been using it for 3+ years and every time I needed ideas about how to approach a new scenario I got help from my account manager.

Great Form Building Tool!

It is very easy to use and has great flexibility. The forms drop seamlessly into my website. We use 123FormBuilder for scholarship applications, donations and program registrations. All of the applications work well.

Great tool!

Very easy to use, and very flexible tool to use. I like the multiple options for answers. I'm creating forms for events - speaker application, volunteers aplications etc.
Connect with your guests
You definitely want to stay in touch with your guests. You want to make them curious, you want them to bring their friends to your event, and you want to make sure they'll come back next year. 123FormBuilder makes this, you guessed it, easy.
Set up your automated responses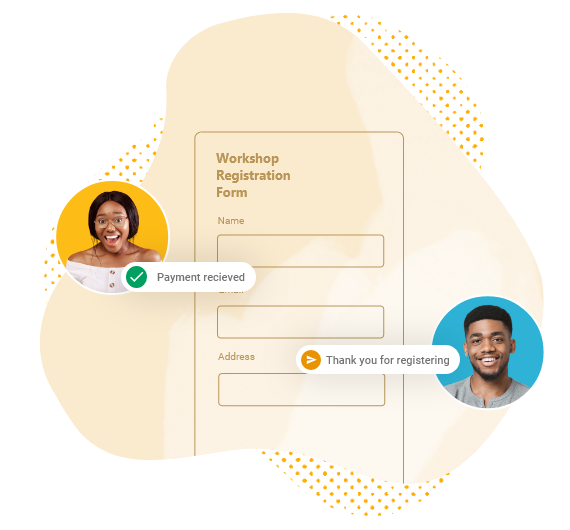 Want to connect with your guests and send them quick notifications about their registration process and payments?
123FormBuilder enables you to do this in a few clicks. Just build your event registration form, set up an automatic email notification system, and you're all ready to go back to handling vendors, speakers, stage designers, and your other daily tasks.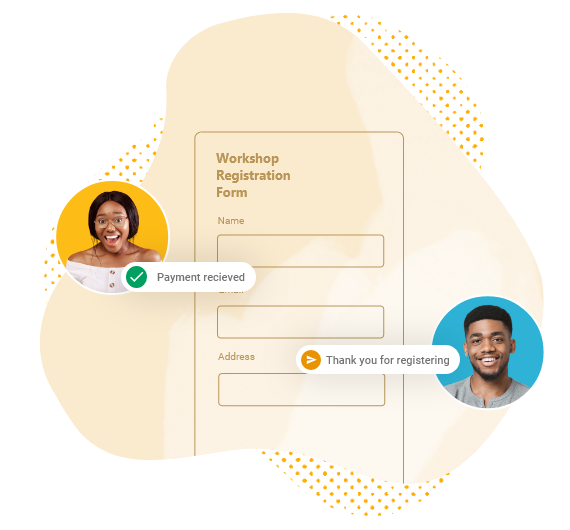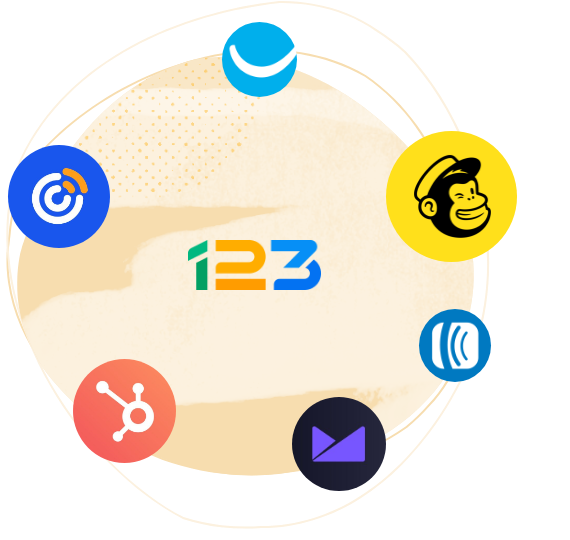 Connect with your email marketing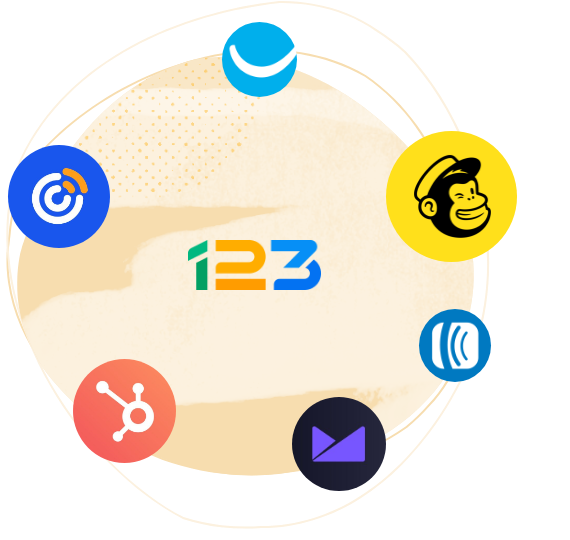 Want to set up an email marketing system to keep your future guests close (and your sponsors closer)?
No problem. Our event registration software integrates with some of the most popular email marketing platforms, like:
Again, integrating your event registration form can be done with just a few very easy clicks. It's as simple as…1, 2, 3.
Get on your guests' calendars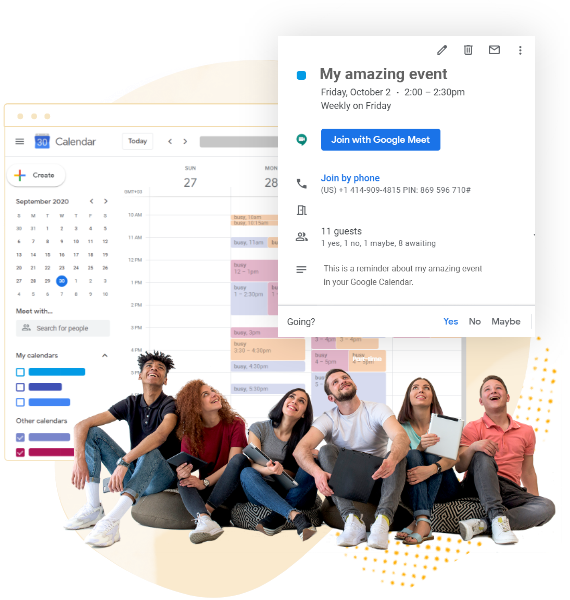 Like, literally get on there. 123FormBuilder will allow you to easily add a Google Calendar integration to your forms.
This way, you'll make sure your attendees won't forget about you and the amazing things you have in store for them.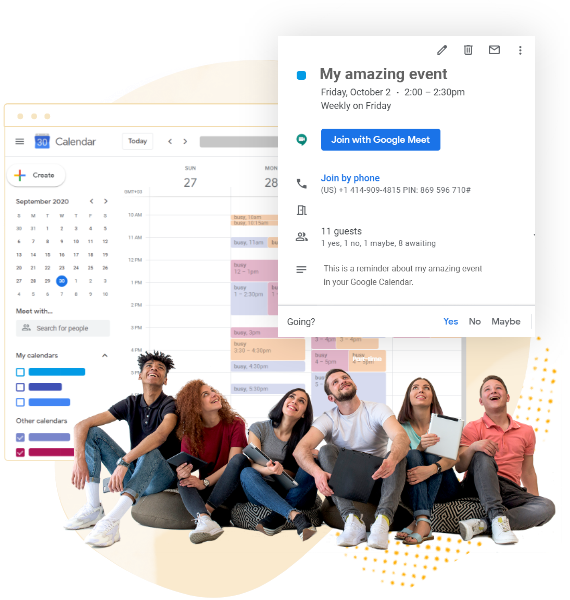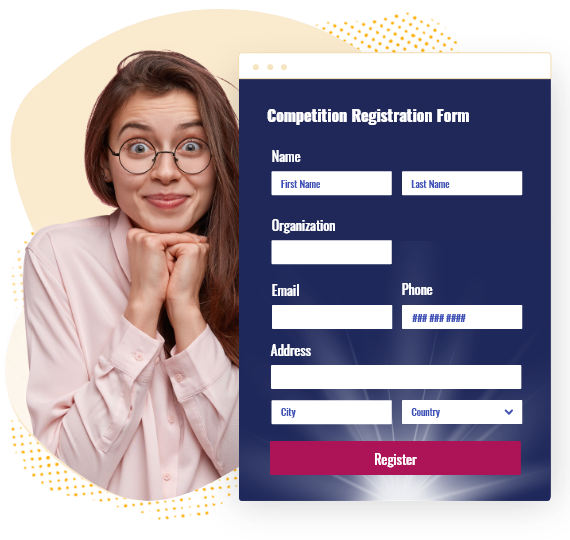 Make your Event Registration Form shine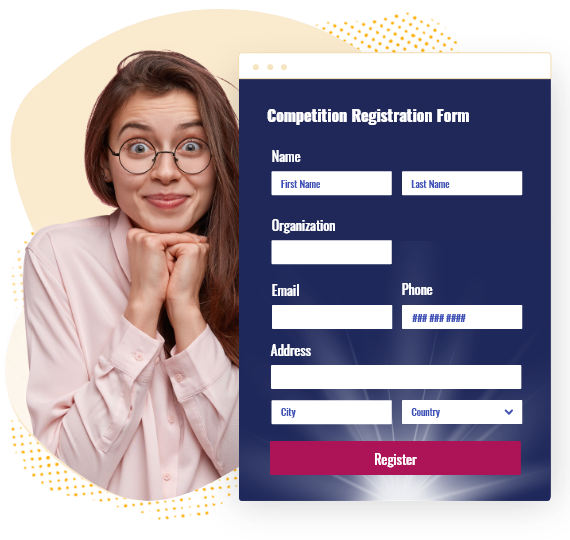 Your online event registration form doesn't have to be bland.
Make it pop, customize it, make it look good. This is your chance to impress future attendees, so a little bit of branding and design can go a long way.
Collect attendee information
… and keep it where you need it. We have more than 80 integrations in place to make your life easier by putting your data exactly where you need it. Precisely because we know just how hectic, crazy, and busy the life of an event planner / marketer / manager can be.
Farewell copy/paste,
Welcome 123FormBuilder!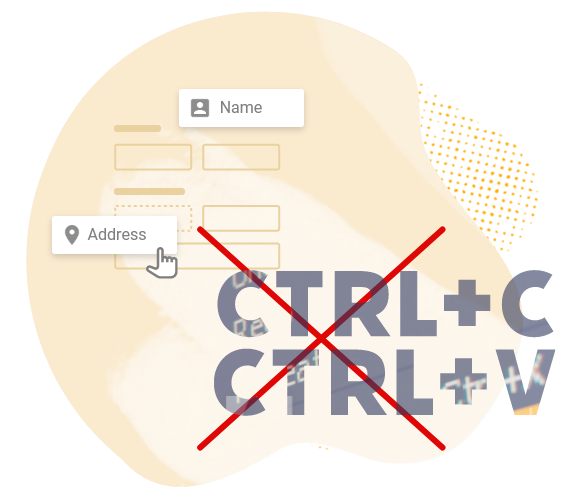 With 123FormBuilder, you can easily collect guest information and let our online form builder function as your event registration app. Drag and drop the fields you need into your registration form and make the entire event registration process flow smoothly for both you and your guests.
No wasted time, no endless copy-pasting. All the guest information you need in one place, flawlessly connected with the apps, tools, and software you need.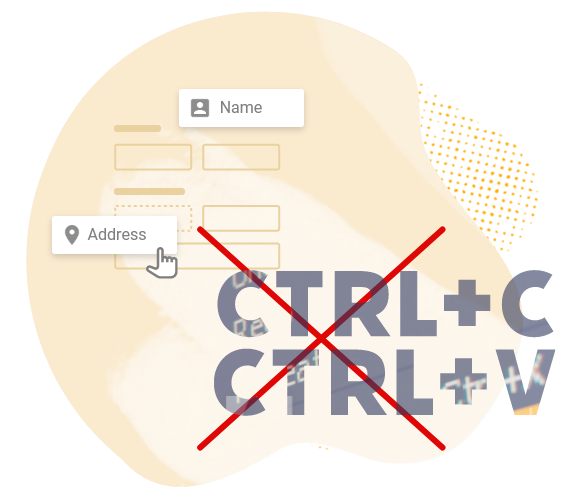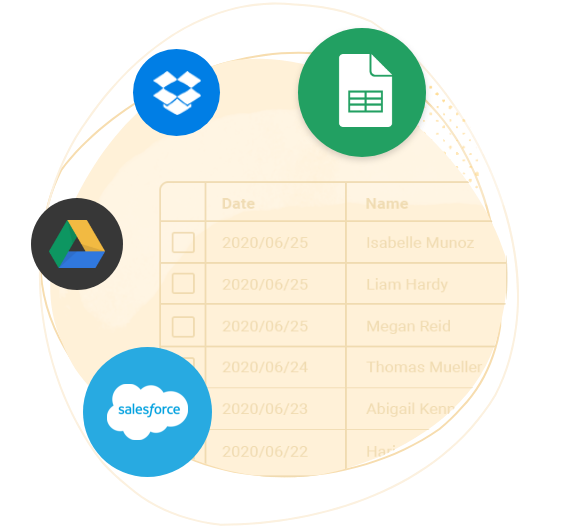 Did we mention the
Event Registration Form integrations?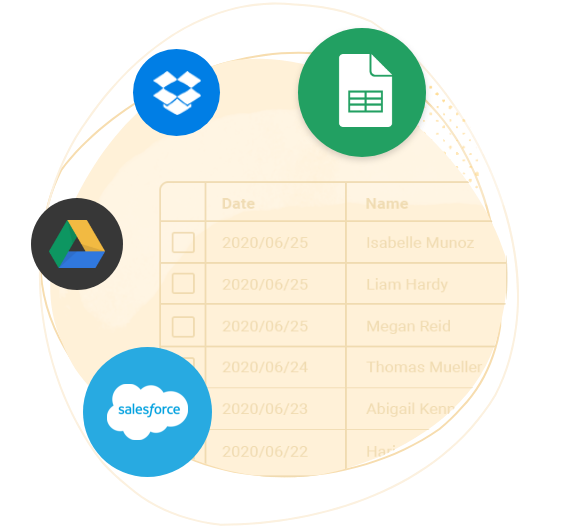 Just want to bring all your data into Google Sheets?
Of course we're integrated with Google Drive! We're not savages!
Want to limit the number of seats allowed per event?
Yes, we can totally help you do that.
Want to attach a file to your event registration confirmation email?
A couple of clicks, that's all you need to do in 123FormBuilder.
Secure data,
no compromise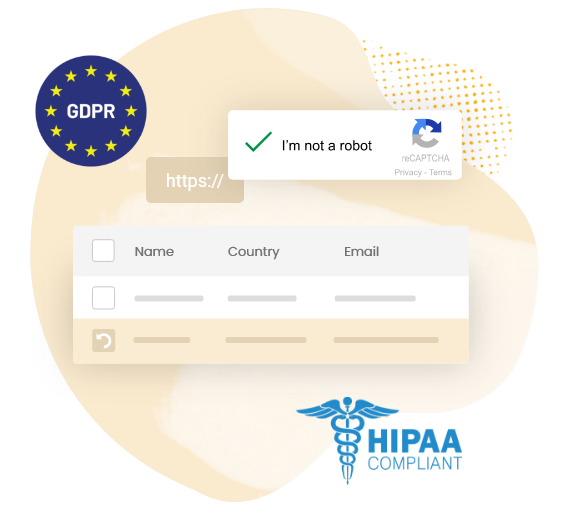 Collecting personal information can be a sensitive affair, we know it. So, we put in place a bunch of systems designed to ensure all the data submitted through 123FormBuilder is super-secure.
Like, it doesn't get safer than this:
We're GDPR-compliant
We're HIPAA-compliant
You can add CAPTCHA verification to your event registration forms
All forms are submitted through a secure SSL connection
Your form data is backed up
Your data can be recovered within 30 days even if you accidentally delete it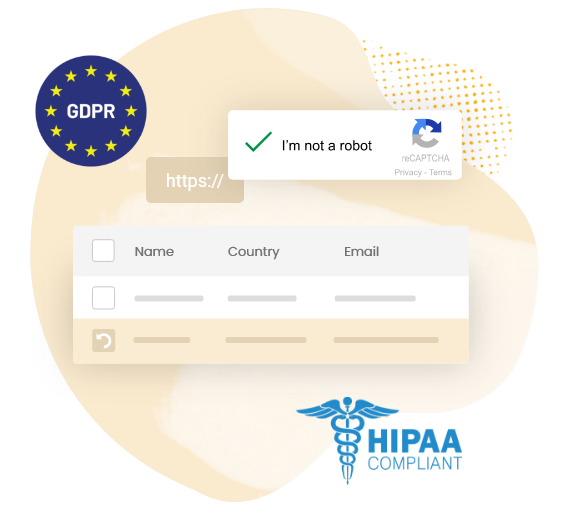 Non-Profit or Educational Institution?
We support you and we believe in what you are doing. As such, we are more than happy to commit to a permanent 20% discount for all NPOs and educational institutions looking for better ways to collect information and donations.
More than 200 milion secure form submissions have already moved through 123FormBuilder