Online education forms
Collect admission applications, evaluate students and accept tuition fee payments through simple and effective online forms. No coding is required!

Get 20% discount for premium features if you're working in K-12 or Higher-Education.
Create a form
Accurate data gathering is vital for any school, college or university.
123FormBuilder helps teachers and students to create user-friendly education forms that streamline a wide variety of tasks. What do enrollment, fundraising and student appraisals have in common? Professional web forms created with 123FormBuilder! Build your online forms for education in just a few clicks and get your 20% academic discount.
Quick student data collection & management
Fit for every situation
Web forms reinvent the enrollment and admission processes. Use 123FormBuilder to create a multi-page scholarship application form with conditional logic. You can even translate forms in multiple languages.
Manage results with ease
All form entries are stored safely in a repository database of your 123FormBuilder account. You can view statistics in the shape of custom charts, and export information to CSV, Excel or PDF files.
Easy fundraising & event registration
Spread the word out
From college conferences to student parties, use 123FormBuilder to book seats easily. Your event registration form can be sent through email, published on any website and shared on Facebook.
Start a fundraiser
Gather tuition fees and receive donations using online order forms integrated with PayPal and other popular gateways. SSL encryption grants your data is protected at all times.
Powerful evaluation tools & insights
Add multiple features
Express your creativity through education quizzes and polls for classroom activities. You can use multiple choice fields, insert images, add a countdown timer, receive file uploads and set up custom autoresponders.
Assign a grading system
Create appraisal forms or assign a grading system to your online quizzes and determine the percentage of correct answers. To complete the process, you can send students personalized certificates by email.
Ready to use templates
At 123FormBuilder you will find numerous form templates that can be used in education. Below are the top three, but more are located in our web form templates gallery.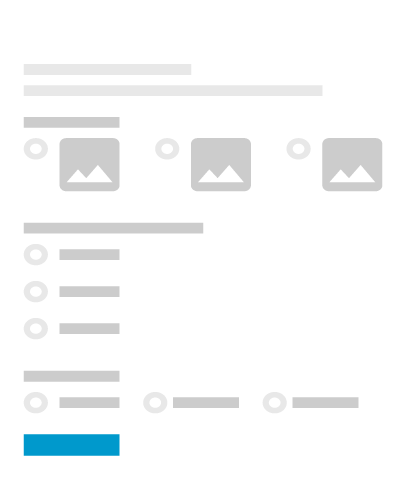 Start building your online education forms.
Sign-up takes less than 60 seconds.