Build forms, collect unlimited data
01. Build the form you want.
02. Connect the tools you use.
03. Collect data where you need it.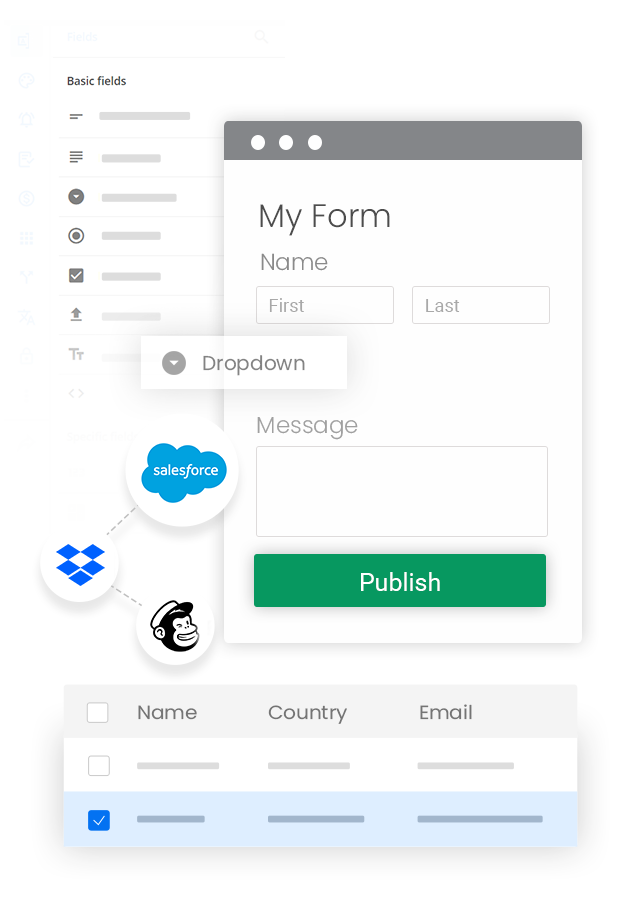 Trusted by over 35,000 companies like
01


Perfect forms in moments
123 Form Builder makes it easy to build any form for any purpose without having to write a single line of code.
Drag and Drop your fields
Publish anywhere on the web
Customize your design or start from a template
02


No more time spent exporting and importing
123 Form Builder integrates with more of the tools you use than any other online form solution. Tens of integrations available on all our plans (yes, even the free one).
That means your data goes where you need it without having to download endless CSVs and manually enter data.
Professionals around the world
use 123 Form Builder
123 Form Builder is fundamental for us to run our business.
Peter Rudd
Salesforce Admin @ European PGA Tour
123 Form Builder is really great, setting up a form takes seconds.
Neil Leyden
Head of RTE.ie
123 Form Builder has been incredibly successful for us.
Ron Finegan
Business Analyst ServiceSource @ HSE
123 makes data compliance as simple as ABC