Receive admission applications from students that want to join your school. No technical skills needed.
Customize template
This online school admission form template is created with 123FormBuilder - an online form builder with an intuitive drag-and-drop editor and many useful features for any school staff. You can personalize this admission form with your own colors, configure email notifications and decide which people receive them, sync your data with other third-party apps, and more.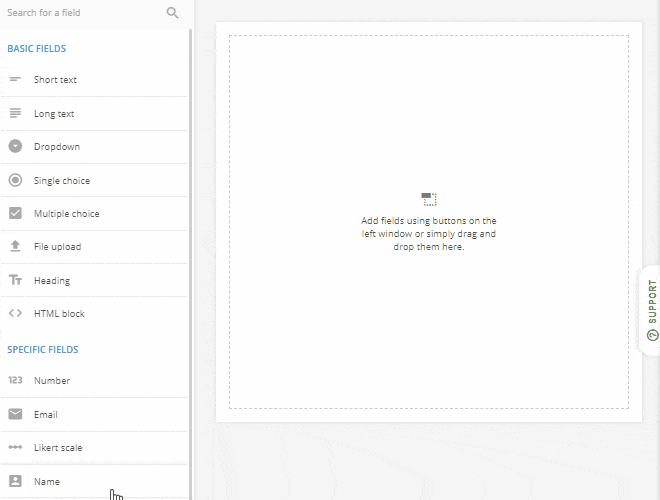 Publish template
Publish this school admission form with simple copy and paste on your website or share its generated link from the Publish section anywhere you please. 123FormBuilder provides multiple publishing options to choose from, such as embed or popup lightboxes. And because this admission form sample is mobile-responsive, people can send in their applications directly from their smartphones.
Collect & manage data
This school admission form sample comes with a complete database where admission applications are stored. You have full access to this section, where you can edit and export your data via CSV, PDF or Excel file. On 123FormBuilder, you can also generate real-time reports with visual representations and see at which date or hour most of the applications came in.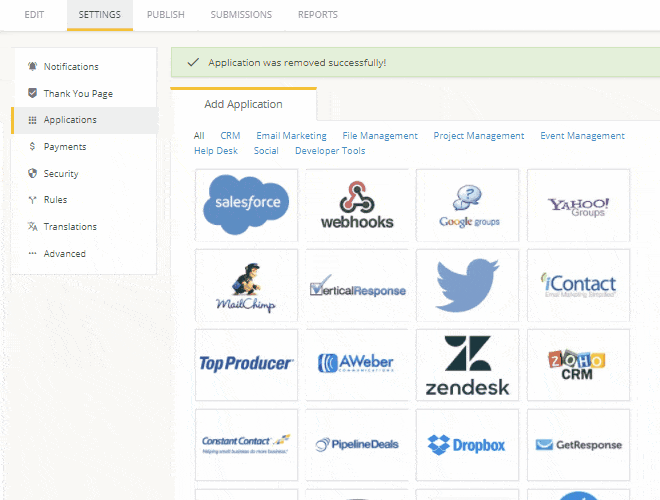 Optimize your flow
Filling in a school admission form on paper takes time and puts some considerable load on your work. If your school's office is overwhelmed with applicants at the door that need to fill in an admission form on paper, you should be considering on having an online school admission form published on your school's website. Applicants can fill in their info and letter directly from their homes, and you can focus on the rest.