Get this form template to gather feedback from your customers in a quick and easy way.
Customize template
This customer feedback form template is created with the 123FormBuilder engine. You can customize it without coding just by using our tool. You can drag & drop fields such as Likert scales, checkboxes or radio buttons. Other customization options include the ability to design your customer feedback form with your own brand colors, the flexibility of creating conditional logic that will hide certain fields based on what the respondent has selected, multiple email recipients, and more.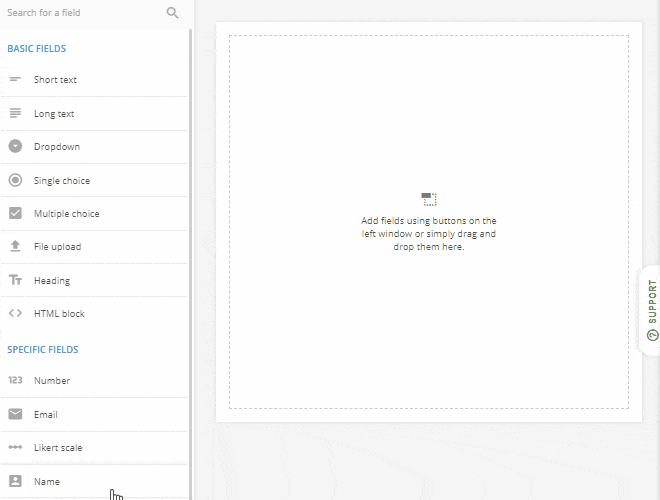 Publish template
You can publish this customer feedback form on any website or social media platform. Once you have finished editing our customer feedback form template, you can go the Publishing section of your 123FormBuilder account, to select the publishing method. You can either share the direct link of the customer feedback form in an email or social media, or embed the form via Javascript, iFrame or one of our popup lightbox options.
Collect & manage data
You are automatically notified by email (and SMS, if enabled) each time a client completed your feedback form. You can then keep track of your responses in the Submissions section, a data table that comes with this customer feedback form sample. And if you want to generate reports with visuals such as pie charts or vertical bars, you can create real-time reports for your customer feedback form on 123FormBuilder. This way, you get a better picture of how your customers see you.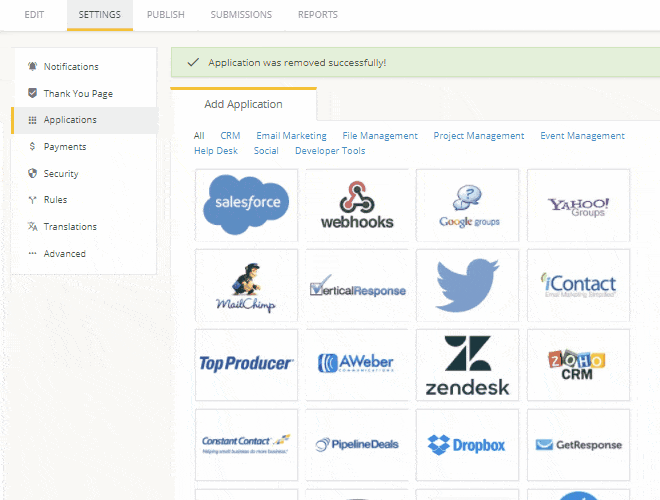 Optimize your flow
Collecting customer feedback is a continuous process that can definitely improve your company's retention base if applied correctly. People are more open to give feedback in an online environment. Get this customer feedback form template today and don't forget to share it with your clients from time to time, to constantly improve your business.