Email forms
Send emails from your HTML form with 123FormBuilder. No coding skills required!
Create a form
What are email forms exactly?
They are used for sending HTML form data to your email address, so you don't have to show your email on your website. Could you imagine the amount of spam that would get in your inbox otherwise?
Create Your Own Email Forms Easily
Customize within minutes
With 123FormBuilder you can create a contact form in HTML and send its form submissions to your email in plain text or with rich content via its provided PHP script. One of the strengths of email forms built with us is the personalization capability.
Advanced features
Apart from the ability of building web forms without technical knowledge, 123FormBuilder allows you to redirect email notifications towards different email addresses based on user input, and to personalize the email messages as well as the HTML email form itself.
Customize Your Email Forms Perfectly
Secure storage
Our email forms can be customized with a wide range of form fields like file uploads, addresses, phone numbers and Google maps with the help of the drag & drop interface. You can safeguard your email form with CAPTCHA and SSL, personalize a "Thank You" page and deliver your form submissions to a secure repository.
Create templates
Aside of receiving emails in plain text, you can create beautiful email templates in HTML with the built-in TinyMCE editor that will go both in your email notifications and autoresponders that your users will receive.
Publish Your Email Forms Anywhere
Publish Anywhere
Have your web forms embedded on HTML web pages on blog and social platforms like: WordPress, Facebook, Joomla, Wix, Blogger, Hootsuite, Salesforce Marketing Cloud, Twitter.
Embed your form
You can also simply use the JavaScript code of the email form and embed it in the source code of your page, or send the link of the form by email or instant messaging.
Ready to use templates
Select the type of form you need for your business below or browse through our complete free form templates collection.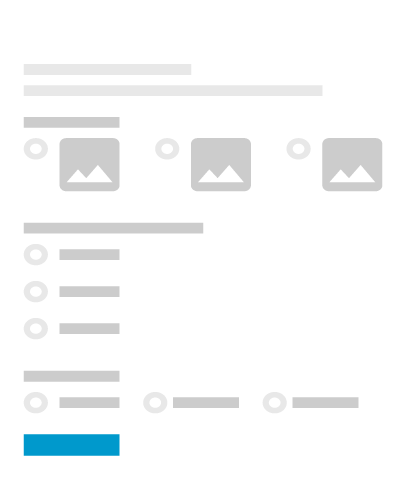 Start building your email form.
Sign-up takes less than 60 seconds.