Project Intake Form
Careful planning is the key to success. This project intake checklist example is just what you need to get started without omitting anything important. Give it a go!
Customize template
When taking over new projects, minimize the team efforts with a project intake form that's easy to use. Our form designer tool is based on a drag and drop option that helps you create your forms in minutes. We've created this form example for graphic and printing work, but naturally you can adapt it to suit any other projects. We provide many field types, so choose those that suit you best. Besides, this design project intake form comes with access to 123FormBuilder assortment of themes and widgets that make forms engaging to respondents. Add your logo and customize the look & feel of your project intake form so clients will know that consistency is important to you.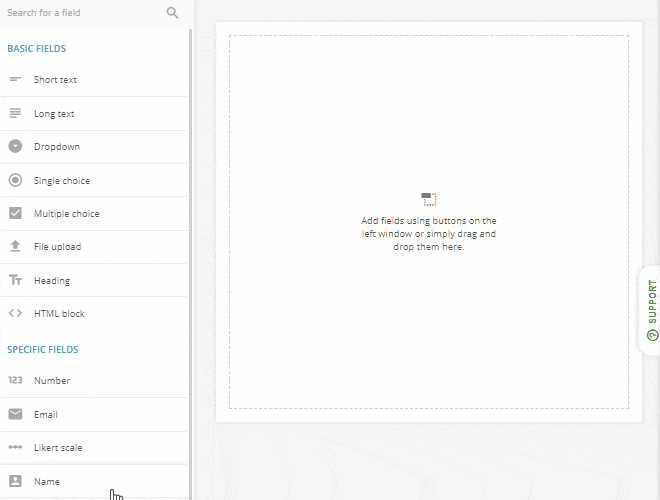 Publish template
When your project enquiry form reaches the desired format, place it anywhere online with no effort at all. If you need to reach out to clients by email, copy and paste the form link in the email message. Embedding the form code in your website is equally easy to do. Furthermore, clicking the social media buttons will let you post your project intake form on any social platform you want. And since our world is mobile, respondents will be able to register their book publishing requirements even from their smartphones.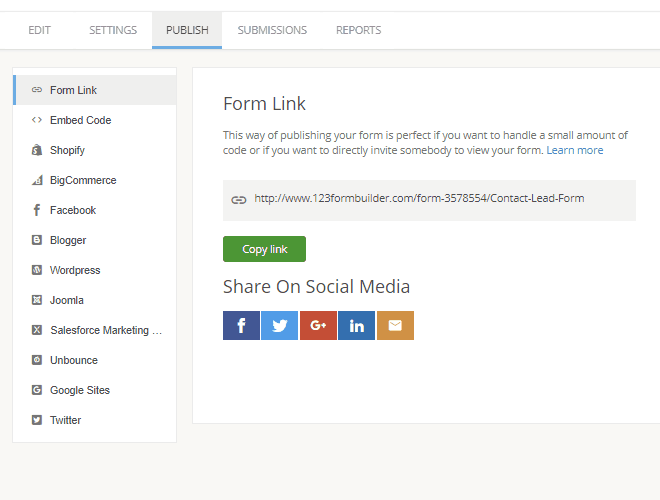 Collect & manage data
Gathering details for graphics and printing assignments is a no-brainer with our intuitive form builder. Interact with all form submissions from our dashboard or export the data table on your preferred device. Besides, you'll want to keep your data clean and organized, so give our third-party integrations a try. For instance, sync web form data with Google Sheets, Smartsheet or Evernote.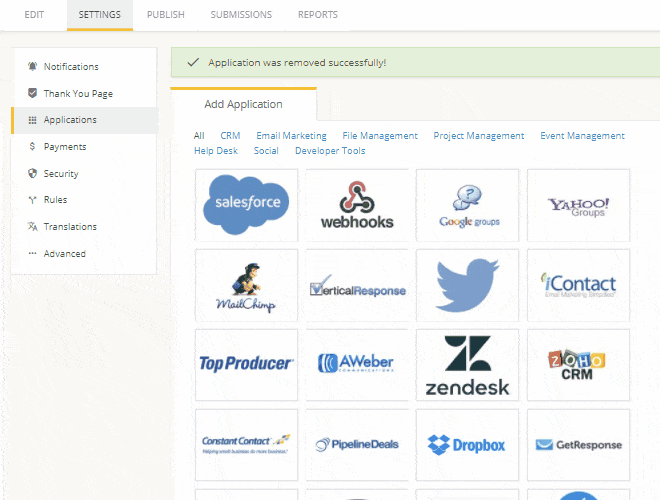 Optimize your flow
While it may be true that the online has taken reign over most of the media, many people still prefer to read books in a physical format. However, a paperless project intake process will undoubtedly increase productivity. For this reason, we help those in the business of formatting and publishing books with friendly and easy to manage web forms. In particular, you can configure multiple recipients to gain access and instant alerts about form responses. To start, just create a 123FormBuilder account and start gathering new project data in an elegant way!