Hire the right people in your organization with engaging and user-friendly job applications forms by 123FormBuilder.
Customize template
This job application form is built with 123FormBuilder. You can modify it with your own brand, validate fields, send applications to your CRM and more. The template is created in HTML code with CSS, JavaScript and PHP. So you don't need a programmer to get this job application form work for you. Just sign up to 123FormBuilder and copy this job application form template in your account. Customize it as needed and publish it. You'll find the best person for the job in no time!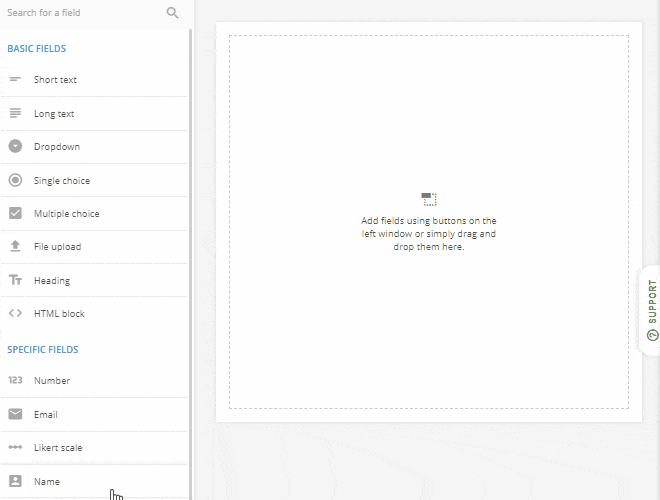 Publish template
Within an online job application form you can add your job description, specify your business type, inform candidates of the starting date and request employee details, such as the social security number, employment history, hobbies and the resume. Afterward, you just publish the form on your company's website and share it on other channels, such as your company's social media page.
Collect & manage data
Now you can sit back and relax, while your candidates fill out the job application online and send it to your inbox. You can always check and manage your applications by visiting the Submissions table of your form within the 123FormBuilder account.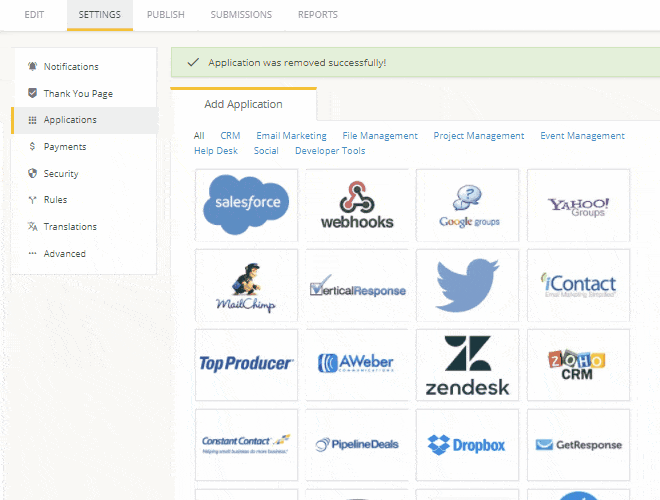 Optimize your flow
The job application form is the backbone of the hiring process. Human resources use it extensively when it comes to collect applications for new job positions in the company. But paper forms don't work anymore as they used to in the past. Human resources need a way to speed up the process and help management make a hiring decision fast. That's where online forms come in handy.