Focus Group Survey
Add this focus group survey template to your website with 123 Form Builder. Edit the template with simple drag & drop, no coding skills needed.
Customize template
Keep your project moving in the right direction with this focus group survey template. Just modify the sample questions according to your project, then add new fields for any other information you want to collect. The drag and drop editor puts a variety of data types such as Likert scales, checkboxes and text areas at your fingertips. Add in a Captcha to combat spam and protect the integrity of your study.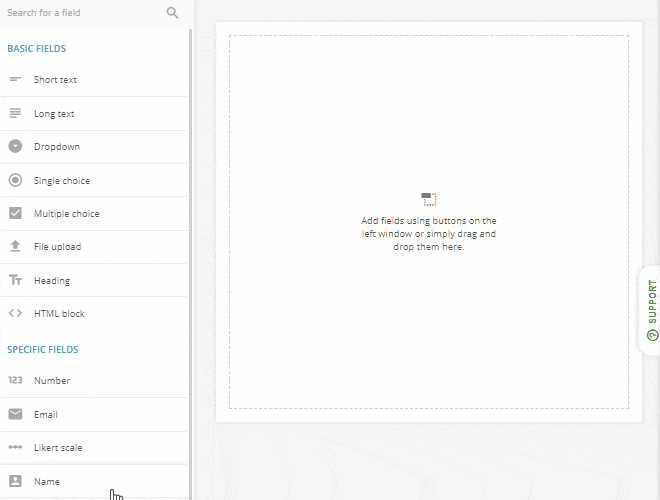 Publish template
Although your focus group survey can live just about anywhere online, you'll probably want to start by adding it to your own website. Click the Publish button, then copy and paste a snippet to embed in the page or pop up in a lightbox. You can also send a form link by email or share on social media using the convenient Share buttons. Participants will appreciate the fully responsive form layout, which is ideal for viewing on mobile devices.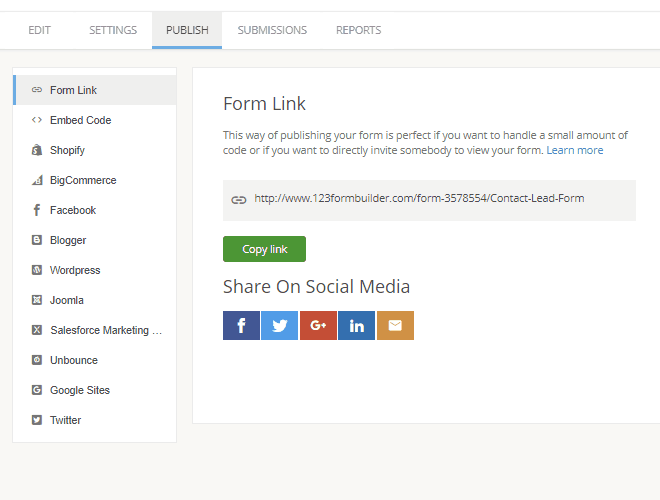 Collect & manage data
See the results of your focus group survey anytime in the secure 123FormBuilder dashboard. There you can visualize the data in charts and graphs, even while the study is still in progress. Additionally, you can export everything to Excel, CSV, and PDF for use in your own software. If you are also using popular cloud services such as Dropbox, Google Drive, and Evernote, be sure to take advantage of the opportunity to integrate them with your survey.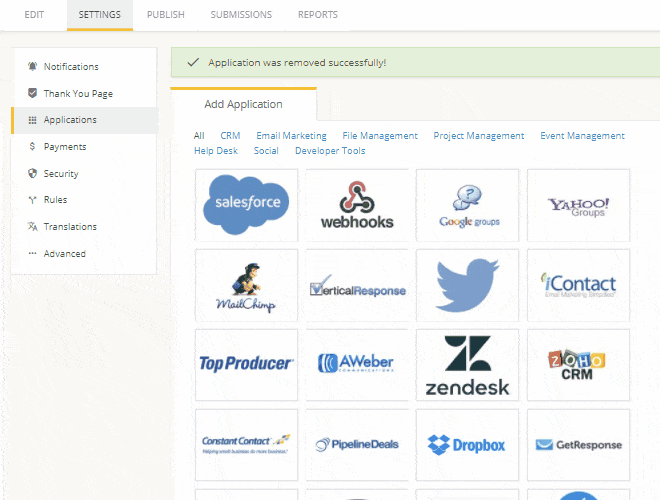 Optimize your flow
When you're in the throes of a fast-paced project, creating a focus group survey may feel like a disruption. However, it's crucial that you test your assumptions about your audience and their preferences. Set up this quick and easy questionnaire, and you just may save a lot of time and money in the long run. Need to convince clients and stakeholders? Set them up to receive survey response notifications and let the results speak for themselves.