The ultimate Salesforce form builder
123 Form Builder's native Salesforce integration gives you more than any other form building solution in the Salesforce AppExchange.
Unlimited connection to ANY Salesforce object
Dynamic Forms
5 different kinds of form prefill
PDF Document generation
Connect your form to any major payment solution
Multi-language forms
Custom form branding
Full integration with the Salesforce Cloud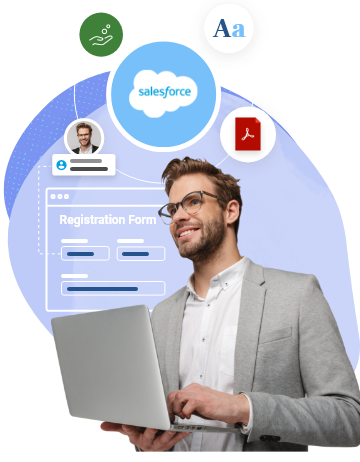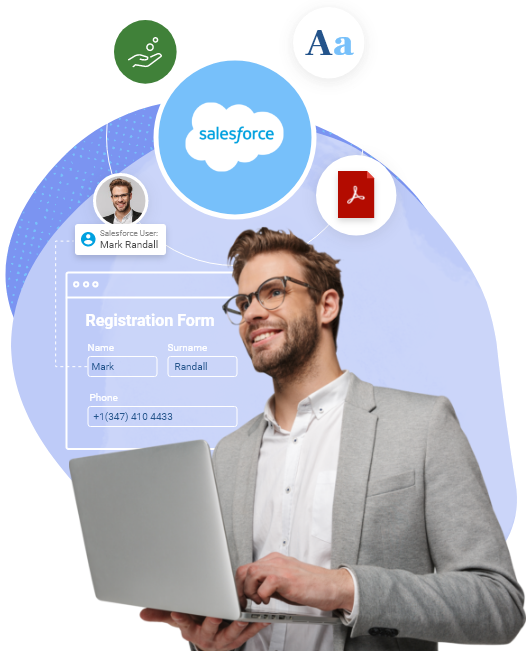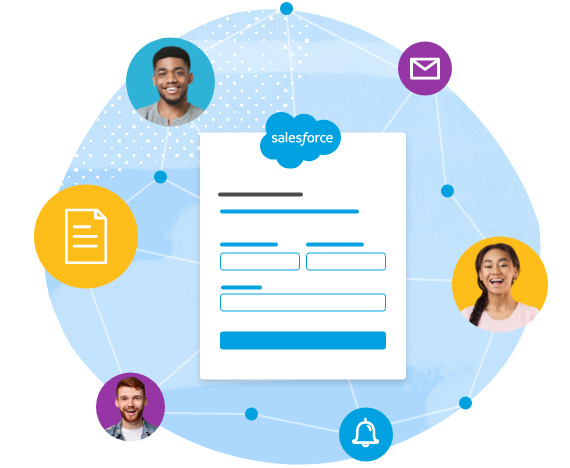 Salesforce forms that connect to ANY object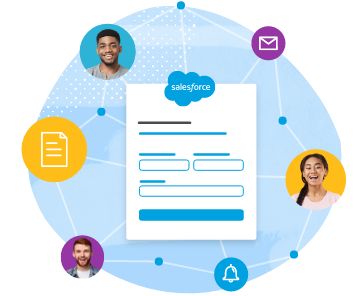 Collecting data is great. Collecting it to the exact place that you need it automatically is AWESOME. 123 Form Builder is the ONLY form building software that allows you to collect your customer details, order information, lead details, feedback responses, patient data, or whatever you're looking for in the Salesforce object that you designate. It doesn't matter if it's a standard or custom object, you can connect to anything, and we don't even limit the number of connections.
Read more about the magic of connecting to any Salesforce object with 123.
Salesforce dynamic forms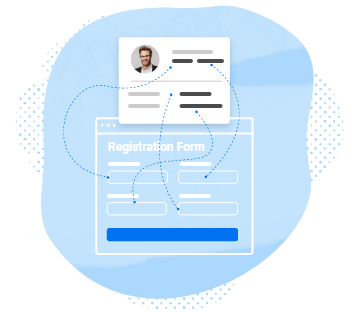 Wouldn't it be nice if forms would prefill with information that's right for the respondent. Or had conditional logic that took the right person to the relevant section of a form. Oh, and calculations that happen in real time. How about notifications that keep everyone informed of when responses are coming in. Nice Dream.
Well your dreams just came true with 123 Form Builder.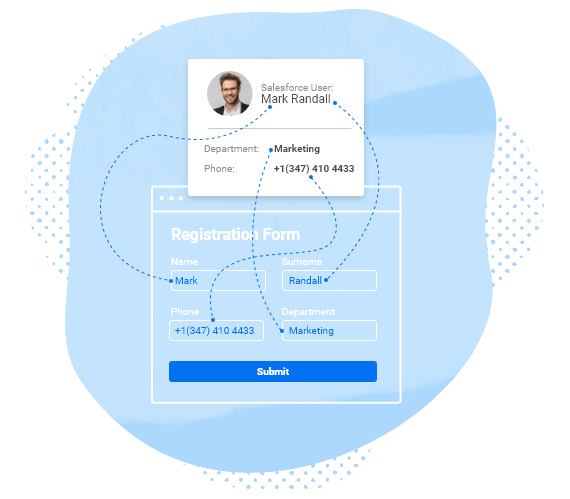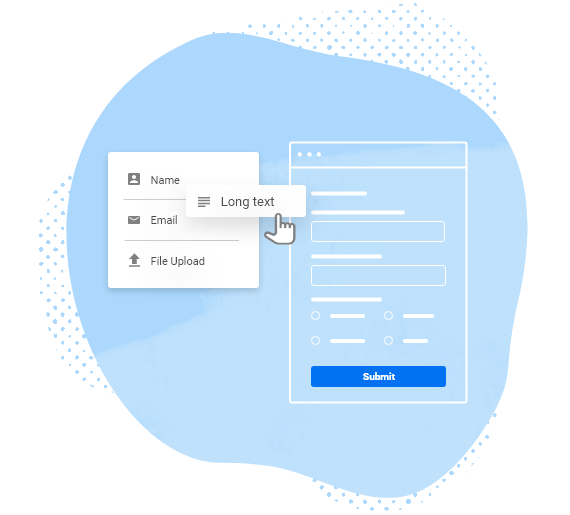 Build Salesforce forms easily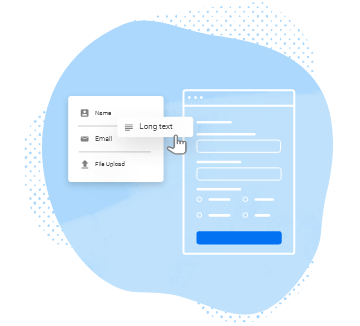 The reason we call it 123 Form Builder is because it's easier than ABC. You can create forms and surveys with all the richness and depth that you need with a drag-and-drop editor.
That's right, not one line of code. Just drag, drop, click, type, done.
Secure Salesforce Forms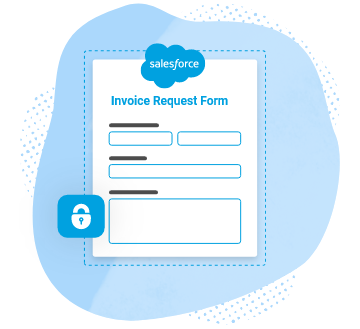 We take form security more seriously than anyone would think possible. It may make us socially awkward, but it means our customers can rest assured that their data is in the safest of hands. You can read more about how seriously we take form data security here.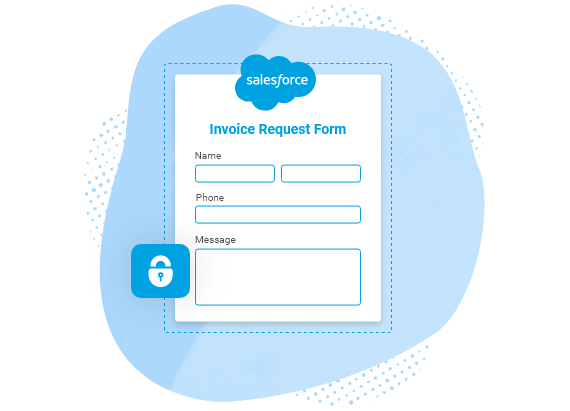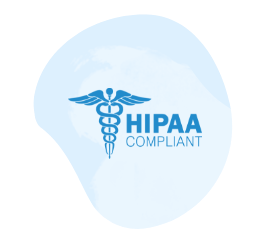 Create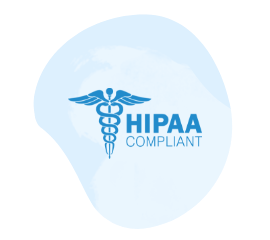 123 is the only truly online Form builder that allows you to collect patient information in a 100% HIPAA compliant environment. Our custom BAAs give you 360 degree control over your HIPAA compliancy, so that you are always on the right page.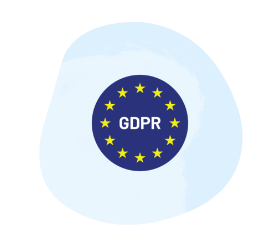 GDPR is our thing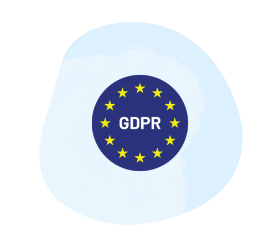 Need to collect data and store it only in the EU. Then we're the only solution for you. We make sure we're GDPR compliant so that you don't have to worry about it.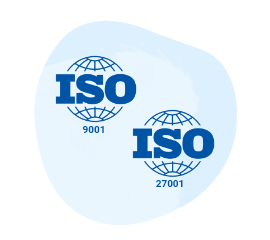 Security certified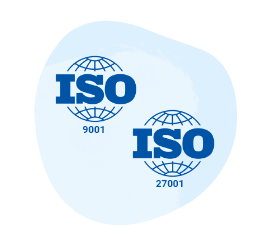 We've got ISO 9001 and ISO 27001 certificates that prove that we take all the necessary security standards to be absolutely safe.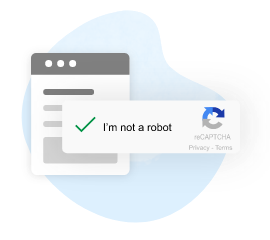 Captcha the right data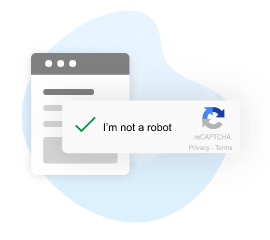 123 Form Builder's form building editor lets you add Captcha and ReCaptcha fields to your form with just a click. Meaning your form is safe from those pesky bots!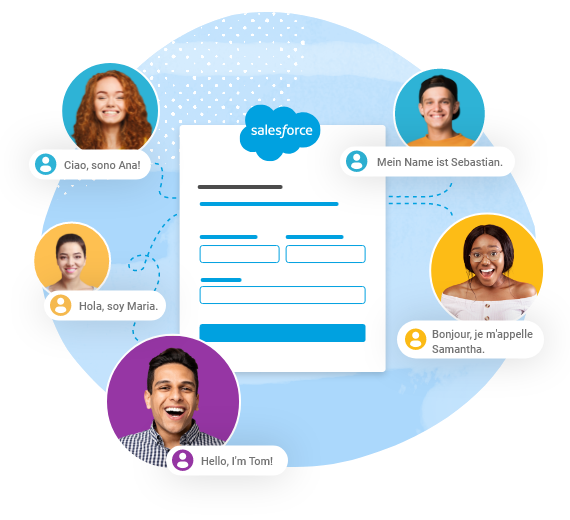 Salesforce forms that speak your language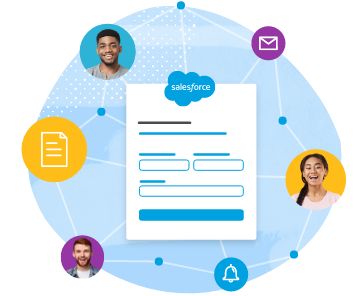 Got customers in several places? Want them to see your forms in their language? 123 Form Builder allows you to build forms with unlimited language versions. That way you know you're always asking the right questions.
Salesforce forms that work the way you want
Generate PDFs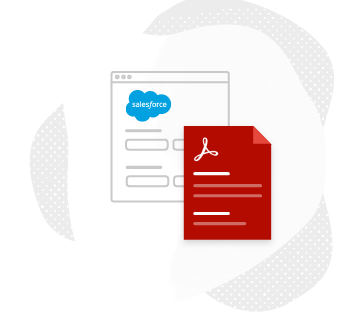 123 Form Builder allows you to generate PDF documents and attach them to any record in Salesforce, meaning your team have the information they need in the format that works for them.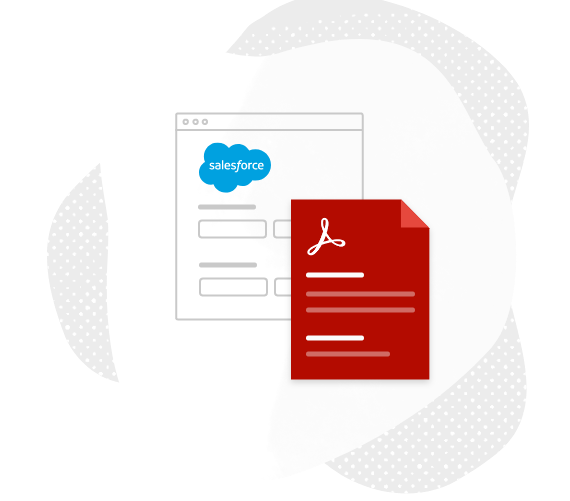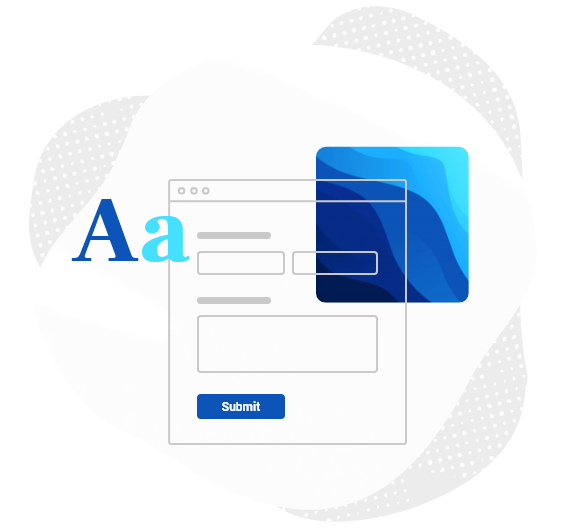 Keep it on Brand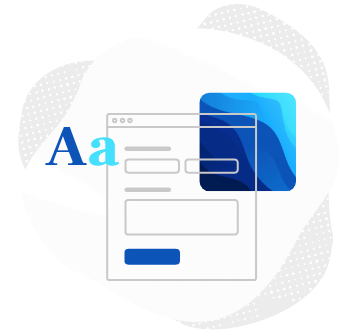 No one wants an ugly form. Everyone wants pixel-perfect branded forms that look great. 123 Form builder lets you save themes meaning you can set up your logo, font, and colors and use them again and again with just a few clicks. There's even a CSS editor that allows you to fine tune even the tiniest details.
Go offline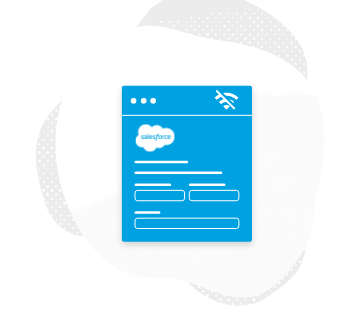 123 Form Builder's app allows you to store information even when you haven't got a stable connection. Then as soon as you're back to the wonderful world of Wi-Fi, your data will automatically transfer again, meaning you don't miss a beat.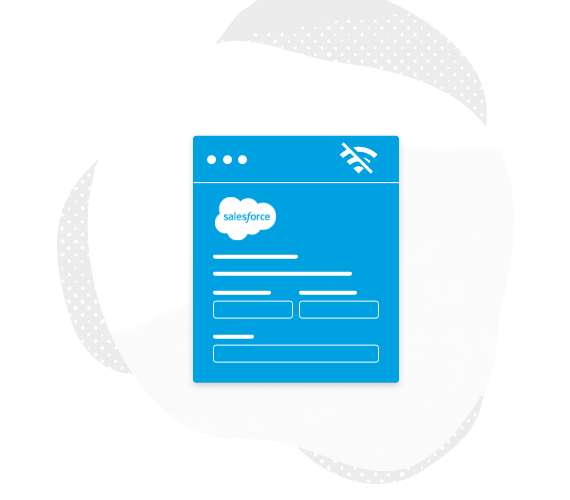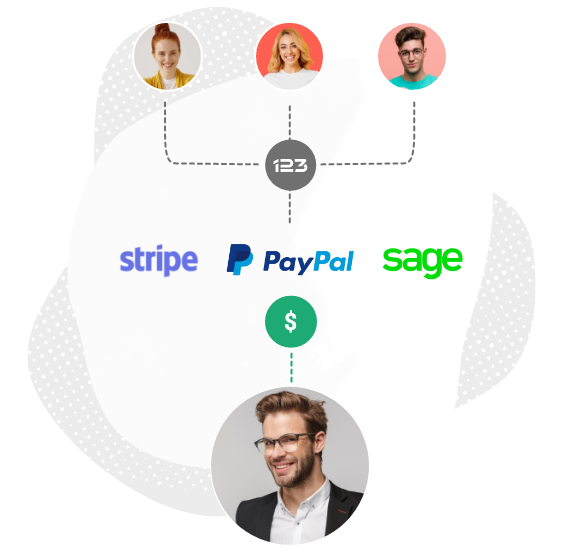 Get paid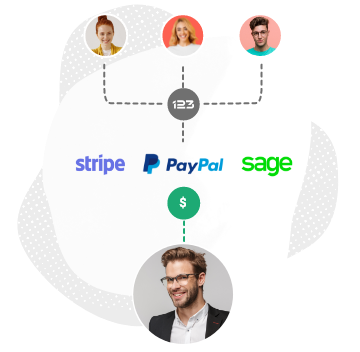 Collecting payments from a form is a thing of joy. Customer comes, customer fills in details, you collect the rewards. Automated profits are there waiting for you thanks to our integration with all the major payment processors on the market: Stripe, PayPal, Sage, and many more.
Integrate with the whole Salesforce cloud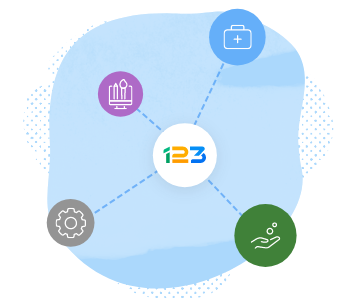 123 Form Builder connects to every part of the Salesforce Cloud – Sales, Service, Financial, Health, Marketing & Community Cloud – it's one app for everything, whatever your use case or industry.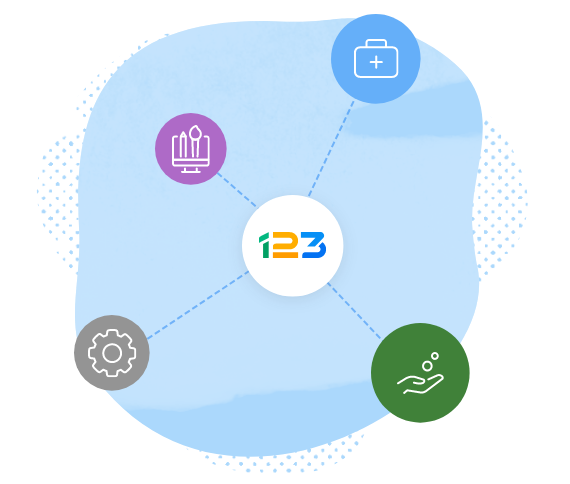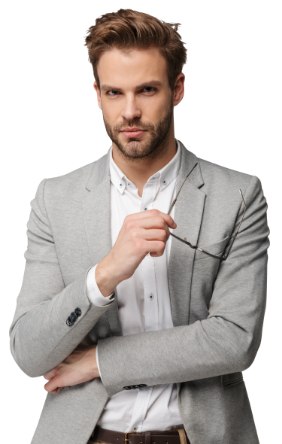 Want to partner up?
If you're interested in becoming one of our official Salesforce implementation partners, scoot on over to our partner page.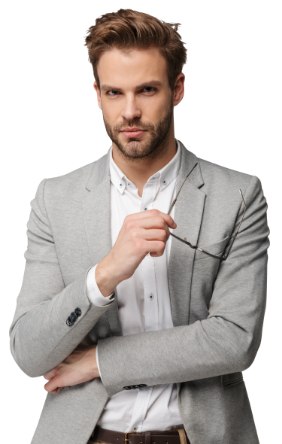 So, how do I create a form in Salesforce?
With 123 Form Builder, building a Salesforce form is super easy. It takes just 1, 2, 3, steps. Yep we try to live up to the name.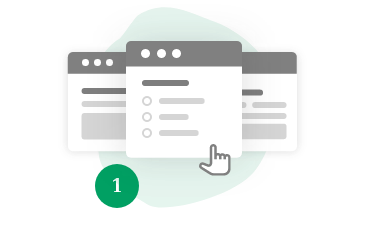 Choose from one of the 1900+ templates on offer.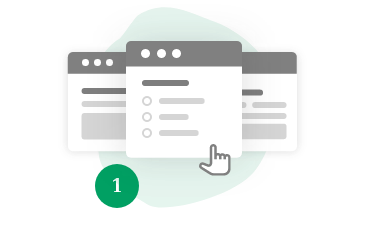 Whether you're in healthcare, manufacturing, insurance, or education, or looking to create a poll, survey, or order form, 123 Form builder has a template for your industry and use case.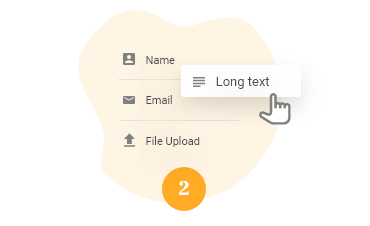 Choose your fields.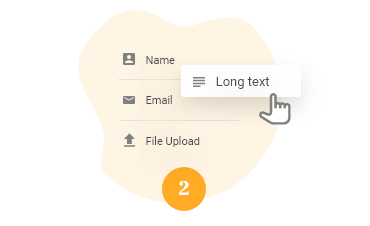 Drag-and-drop the fields you need, whether it be simple stuff like name and contact information, or more detailed options like Likert scales or dynamic maps.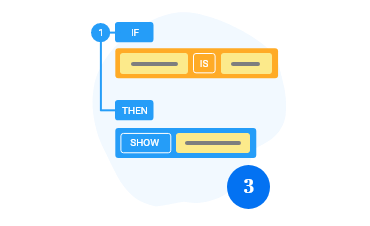 Set your (conditional) logic.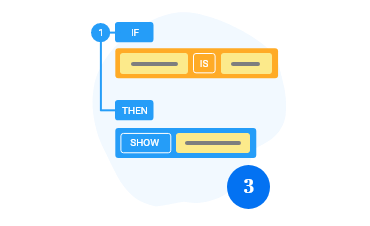 Conditional logic lets you control which respondent sees what and when. You can set yours up in just a few clicks.
Now you're ready to publish. Anywhere. Copy paste the embed code onto your website or Salesforce community, send out a stand alone link, or publish direct to your Salesforce Marketing Cloud, Twitter and Facebook.
What do people say about our Salesforce form builder?
Incredibly nice things, they're all so polite and nice…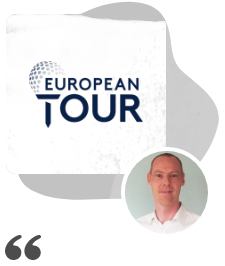 I really love the product, it's just so easy to make a form.

Peter Rudd, Head of CRM, PGA European Tour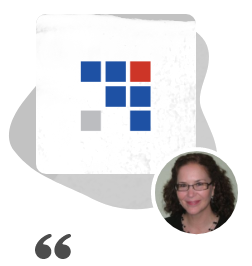 As a Salesforce consultant with more than 15 years experience, I have dealt with a lot of plugins. I find 123 Form Builder to be very robust, very intuitive, and very easy to use as an administrator, which is not always the case.

Sara Macey, Salesforce consultant, 7 Points Consulting
Not convinced? Try it out for free.