Online Rental Application Form
This Online Rental Application Form template was created to help you get started with your form quickly and easily.
A rental application form is a document that landlords use to assess potential tenants by checking their employment status and other information that helps them decide upon approving or rejecting a leasing agreement. Usually, landlords use residential rental applications on paper, but online forms have the advantage of speeding up the process. Are you a landlord or working in real estate looking to simplify the rental application process? Then use this online rental application form template by 123 Form Builder. You can customize it with the fields, texts, and design that you need by using the Form Builder that comes with this template. So, you don't get just a rental application template, but a rental application form builder with email forwarding and tons of integrations. Just sign up to 123 Form Builder and get this rental application template now!
Customize template
With this online rental application form template, your real-estate agency can be working 24/7. No coding is needed to tailor the form to your specifications. Just drag and drop text fields, date fields, formatted addresses, file uploads and secure it from spambots with a captcha. Furthermore, the look and feel is up to you—change the fonts and colors at will. Finally, configure notifications to send a receipt notice to the applicant as well as to the agency staff.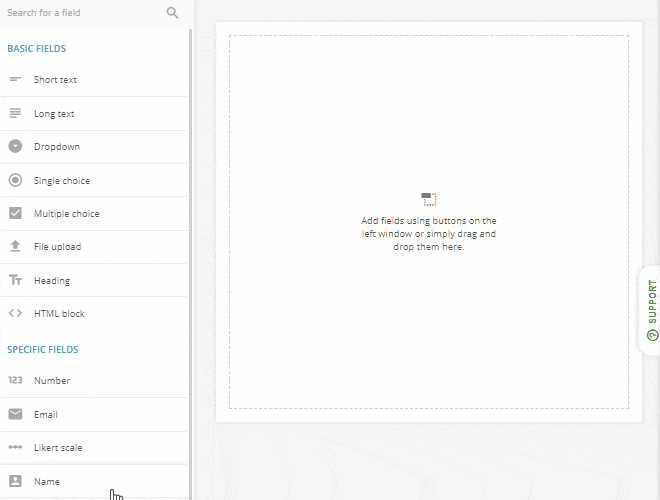 Publish template
Adding this online rental application form to your agency's website is a breeze. Simply copy and paste the embed to the page; you can opt to insert it in the page or have the form open as a lightbox. Additionally, you can share the form to email or social media by copy/pasting the link or clicking the Share buttons in the form editor. This highly versatile form features a responsive design that automatically adjusts to smartphone and tablet screens.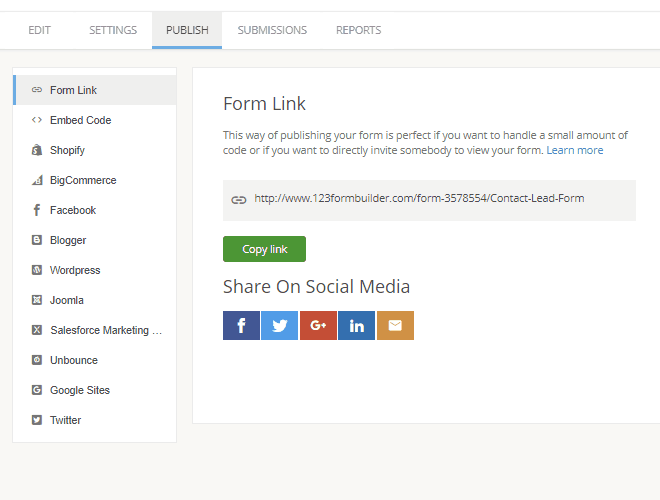 Collect & manage data
All submissions to the online rental application form are logged in a secure database hosted by 123FormBuilder. Here you can review them anytime or export to Excel/CSV or to printer-friendly PDFs. What's more, the 123FormBuilder supports integrations with a host of third-party services. This means data can be funneled to Dropbox, Salesforce, Smartsheet and many more.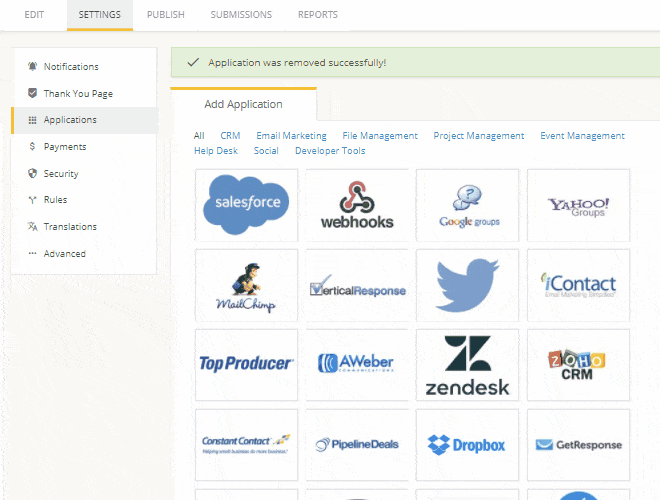 Optimize your flow
Still having prospective tenants fill out paper forms? Help protect the planet and streamline the intake process with an online rental application form. After a small amount of upfront effort, you'll be delighted to eliminate tedious data entry and get your properties rented faster. Moreover, the ability to customize notifications keeps property owners and realtors in close communication at all times.