Internship Application Form
Bridge that gap between your company and internship applicants! Make it easy for them to submit applications with the help of this pre-designed form that your HR department will simply love.
Customize template
Internship request are more than common these days. However, you'd be surprised how many companies still don't provide an online internship application form to make it easy for applicants to approach their available internship offers. If you don't want to make the same mistake, just take this application form as a starting point. Of course, you can adjust and fine tune anything in it to have it match your brand and style. Even having total control over how your autoresponders look like. And should you need a shorter form, note that form fields can be resized. The drag and drop interface of our form builder allows smooth modifications for any taste! Indeed, you can do it all without calling a software developer.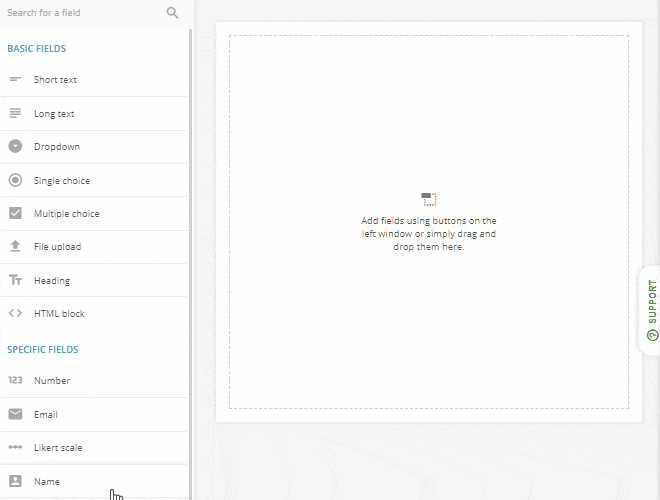 Publish template
Naturally, you want an internship application form that your applicants will fill at warp speed. So our form comes in various shapes and sizes to embrace any device they might be used to. As for methods for reaching them with the internship program subscription form, guess what? We offer many options, all of them painless. That is, just copy and paste the form code to embed it on your company's website. Or share the form via Facebook, LinkedIn or other platforms your HR team deems suitable for attracting young talents.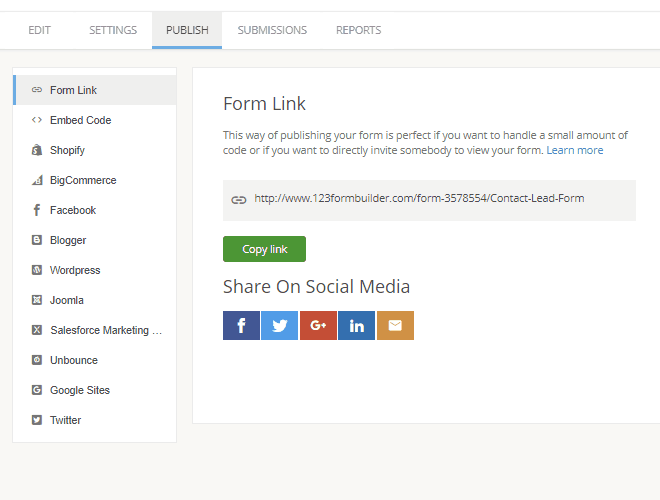 Collect & manage data
With our intuitive form building tool, your internship application list will grow as effectively as possible. Of course, all form submissions will go straight into a safely built database. From here you can edit or update the entries. Later, you can export everything on your desktop if you wish. For instance, as an Excel or PDF file. Moreover, you can connect internship application data collection with other applications, thanks to our multiple integration options.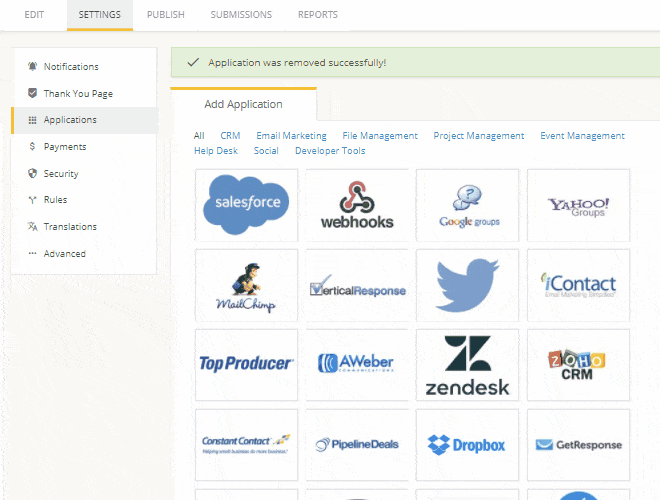 Optimize your flow
Going paperless is a must in today's world. Digitized forms greatly simplify recruiting and related HR processes. Especially since you can designate multiple recipients to receive instant notifications for incoming submissions. So hesitate no longer and give web forms a try! First, sign up on the 123FormBuilder platform, then grab this internship application form example as a guide. Then just enjoy the real-time form building system we have in place.