Employee Time Sheet Form
Add this employee time sheet form template to your website with 123 Form Builder. Edit the template with simple drag & drop, no coding skills needed.
Customize template
Let employees and contractors log their work hours online with this employee time sheet form template. Tailor the look to your brand with your choice of fonts and colors, then drag and drop any data points you need to remove or add, including dates fields, time fields, dropdowns, text fields and signatures. Finally, configure autoresponders for your employees and multiple email recipients to notify your whole HR team about new submissions.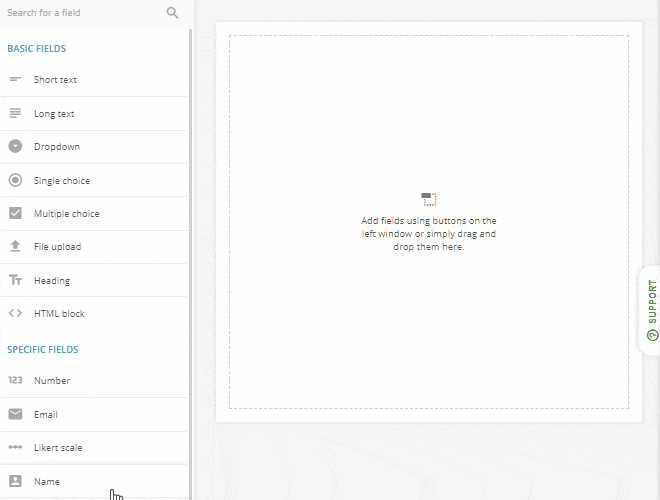 Publish template
You can implement the employee time sheet form on the web or your own company's intranet site with no more than a copy and paste of the provided embed code. Another option is to send a link by email or post on social networks—just copy the URL or use the sharing shortcut buttons in the publishing menu. When you're finished, go ahead and try the employee time sheet format on your smartphone. The responsive design rearranges the layout for a smooth mobile experience.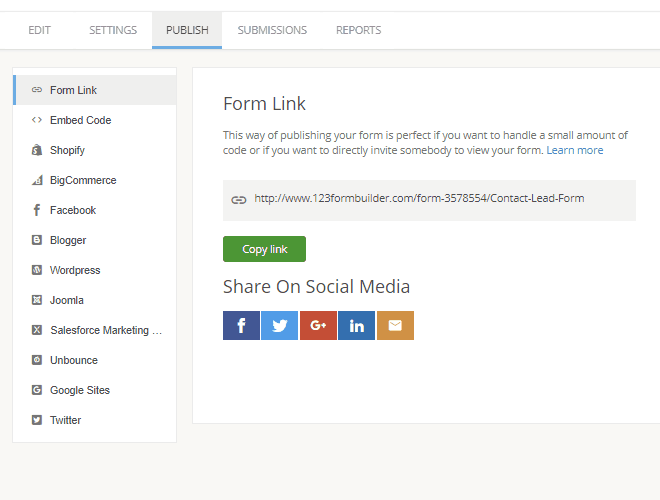 Collect & manage data
All employee time sheet form submissions are transmitted securely to a database hosted by 123FormBuilder. When it's payroll time, you can export the submissions to Excel, CSV and PDF or perhaps integrate the for with a cloud bookkeeping service such as FreshBooks. In your dashboard, you'll also find analytics tools if you'd like an overview of trends in employee work patterns.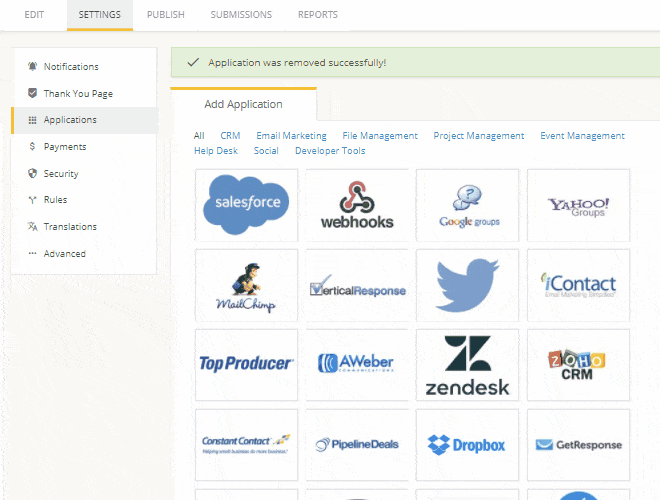 Optimize your flow
Why use an employee time sheet form for recording the time spent by your team on each task? Many offices continue to use emailed Excel files or worse, paper, for time sheet submissions. This creates unnecessary data entry work during payroll time, which can also lead to errors. Give the online version of an employee time sheet form a try! Not only it is easier on HR/accounting staff, but employees on the road can also conveniently fill it in from anywhere and transmit it in an instant.