Mission und Werte
Wir sind hier, um Sie zu befähigen, Ihre Daten zu sammeln, zu verwalten und zu kommunizieren. Esgeht uns darum, Effizienz zu schaffen, Wachstum zu ermöglichen und Ergebnisse zu erzielen.
Kundenorientierte
Die Grundlage unseres Unternehmens war unser Ansatz zum Kundenerfolg. Bereits in der Anfangsphase waren unsere 4. und 5. Mitarbeiter Kundenerfolgsspezialisten. In so vielen Jahren haben wir dieses Team nie ausgelagert.
Eine freundliche Einstellung und das Übermorgen sind die wichtigsten Zutaten für die Mitglieder unseres Support-Teams.
Anpassungsfähig
Das Wachstum von 2 Gründern auf 90 Personen war eine Reise, die uns zwang, uns ständig anzupassen.
Für jede Etappe die richtigen Leute zu finden, um Kunden zu kämpfen, auf neue Technologien umzusteigen, um wettbewerbsfähig zu sein, war für jeden Moment eine Herausforderung.
Effizient
Unser Ziel ist es, als Produkt und Team besser zu werden. Wir verbessern ständig unsere Produkte, um unseren Kunden besser zu dienen.
Wir überwachen immer, während wir A / B-Tests für neue Funktionen und Verbesserungen durchführen. Wir suchen nach Top-Talenten, die unserem Team beitreten und uns auf unserer Reise unterstützen.
Spaß
Unsere Unternehmenskultur war ein Schlüsselfaktor für unseren Erfolg. Wir sind begeistert von dem, was wir tun, und stellen uns immer in die Rolle des Kunden. Wir befähigen unsere Mitarbeiter, Entscheidungen zu treffen, und wir unterstützen sie, wenn sie Fehler machen. Wir unterstützen ihr berufliches Wachstum. Unsere freundliche und lustige Atmosphäre aus dem Büro zwingt unsere Leute, Freundschaften zu knüpfen, die ein Leben lang halten.
2008
2009
2011
2013
2014
2015
2016
2017
2018
123contactform.com Domain ist registriert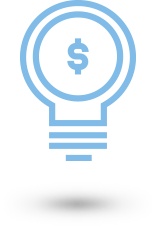 Der erste Kunde kauft ein Abonnement
Der erste Mitarbeiter tritt dem Unternehmen bei
20 Angestellte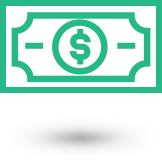 1 Million Dollar an jährlichen Einnahmen
1 Million Euro Investition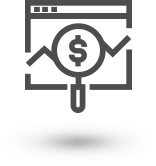 20.000 zahlende Abonnenten
80 Mitarbeiter
Wir feiern zehn Jahre Datenerfassung
"I am so happy to have found 123FormBuilder.
As a new small buisness, we had a lot of questions about how the forms work and how to maintain HIPAA compliance. The customer service is unbeatable.They helped us through all of the setup processes and attended to our concerns with speed and accuracy.
These guys were lifesavers."
"I have been working with 123FormBuilder for a few years now. We first found them to use a simple solution for clients when they needed a form. However, over time we have been able to partner with them to really expand what we offer clients.
Thanks to working with them we were able to provide a cost-effective HIPAA compliant solution for forms for our clients. Chris and everyone I work with at 123FormBuilder has been wonderful and always responsive, which is important when it involves forms which can directly impact clients lead and revenue source."
"I use 123FormBuilder for people to submit applications for a scholarship we offer. We also use a form for our judges to review and grade each application.
I would definitely recommend 123FormBuilder and have been particularly pleased with your friendly and prompt customer support. Highly recommended."
"I am a Professor of Paediatrics working in a busy Public Hospital in Johannesburg South Africa and I have been using 123FormBuilder for almost 5 years now.
This facility has transformed the way in which my department works with respect to reporting of incidences or capturing of information around specific events. It is a most user-friendly experience and I cannot imagine working without this service in our department."
All

management

development

design

sales

marketing

customer support

testing

operations

Enterprise Accounts