Mission & Values
Estamos aqui para capacitá-lo a coletar, gerenciar e comunicar seus dados. Nós somos todos sobre a criação de eficiência, permitindo o crescimento e alcançar resultados.
Centrada no cliente
A base da nossa empresa foi a nossa abordagem ao sucesso dos clientes. Mesmo nos estágios iniciais, nossos funcionários do 4º e 5º eram especialistas em clientes. Em tantos anos, nunca terceirizamos essa equipe.
Ter uma atitude amigável e fazer a medida extra são ingredientes-chave para os membros da nossa equipe de suporte.
Adaptável
Crescer de 2 fundadores para uma empresa de 90 pessoas foi uma jornada que nos obrigou a se adaptar o tempo todo.
Contratar as pessoas certas para cada etapa, lutar pelos clientes, mudar para as novas tecnologias para ser competitivo representou um desafio para cada momento.
Eficiente
Nós somos impulsionados pelo nosso objetivo de tornar-se melhor como um produto e como uma equipe. Estamos constantemente melhorando nossos produtos para atender melhor nossos clientes.
Nós sempre monitoramos enquanto executamos testes A / B em novos recursos e melhorias. Estamos à procura de melhores talentos para se juntar a nossa equipe e nos ajudar na nossa jornada.
Diversão
Nossa cultura de empresa tem sido um fator chave do nosso sucesso. Somos apaixonados pelo que estamos fazendo e sempre colocamos nos sapatos do cliente. Nós capacitamos nossas pessoas a tomar decisões e apoiamos quando cometem erros. Nós apoiamos seu crescimento profissional. Nossa atmosfera amigável e divertida do escritório força nossa gente a unir amizades que durarem toda a vida.
2008
2009
2011
2013
2014
2015
2016
2017
2018
O domínio 123contactform.com está registrado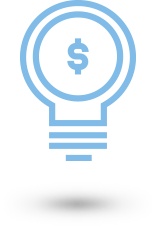 Primeiro cliente compra uma assinatura
O primeiro funcionário junta-se à empresa
20 funcionários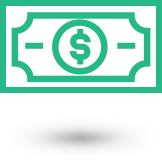 1 milhão de dólares em receitas anuais
Investimento de 1 milhão de euros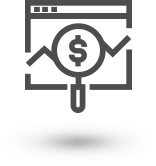 20.000 assinantes pagantes
80 funcionários
Comemorando dez anos de coleta de dados
"I am so happy to have found 123FormBuilder.
As a new small buisness, we had a lot of questions about how the forms work and how to maintain HIPAA compliance. The customer service is unbeatable.They helped us through all of the setup processes and attended to our concerns with speed and accuracy.
These guys were lifesavers."
"I have been working with 123FormBuilder for a few years now. We first found them to use a simple solution for clients when they needed a form. However, over time we have been able to partner with them to really expand what we offer clients.
Thanks to working with them we were able to provide a cost-effective HIPAA compliant solution for forms for our clients. Chris and everyone I work with at 123FormBuilder has been wonderful and always responsive, which is important when it involves forms which can directly impact clients lead and revenue source."
"I use 123FormBuilder for people to submit applications for a scholarship we offer. We also use a form for our judges to review and grade each application.
I would definitely recommend 123FormBuilder and have been particularly pleased with your friendly and prompt customer support. Highly recommended."
"I am a Professor of Paediatrics working in a busy Public Hospital in Johannesburg South Africa and I have been using 123FormBuilder for almost 5 years now.
This facility has transformed the way in which my department works with respect to reporting of incidences or capturing of information around specific events. It is a most user-friendly experience and I cannot imagine working without this service in our department."
All

management

development

design

sales

marketing

customer support

testing

operations

Enterprise Accounts