Missie en waardes
Wij zijn hier om u te bemachtigen om data te verzamelen, te beheren en te communiceren. Alles wat wij doen draait om efficiency verzorgen, groei mogelijk maken en resultaten boeken.
Klantgericht
Aan de grondslag van ons bedrijf staat onze succes in hoe we klanten benaderen. Zelfs in de vroege stadia waren onze 4e en 5e werknemers specialisten in klanten succes. In al deze jaren hebben we nooit personeel ingehuurd.
Vriendelijk zijn kan heel veel leveren in het contact met leden van onze supportteam.
Aanpasbaar
Groeien van 2 opstellers naar een bedrijf met 90 werknemers is een reis geweest die ons heeft gedwongen om te allen tijde aan te passen.
Het aannemen van nieuwe werknemers in elke fase, vechten voor onze klanten, het gebruiken van nieuwe technologie om competitief te blijven wordt elke keer vertaald in een uitdaging.
Efficiënt
Wat drijft ons als onderneming is om beter te worden, als team en als geleverde producten. Wij zijn voortdurend bezig met de verbetering van onze producten en diensten.
Wij doen altijd monitoring als we A/B testen doen op nieuwe opties en verbeteringen. Wij zoeken op toptalenten die onze team wil versterken.
Leuk
Onze bedrijfscultuur is de sleutel tot onze succes. We zijn zeer gepassioneerd met wat wij doen en wij proberen altijd na te gaan wat onze klant echt wil. Wij maken het mogelijk dat onze werknemers zelf besluiten kunnen nemen en dat ze onze ondersteuning hebben als ze toch fouten maken. Wij ondersteunen professionele groei. Onze vriendelijke en leuke kantoorsfeer helpt onze werknemers binden.
2008
2009
2011
2013
2014
2015
2016
2017
2018
123contactform.com domein is geregistreerd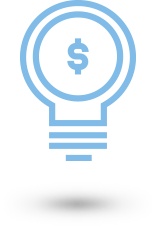 De eerste klant koopt een dienst van ons
De eerste werknemer komt bij ons werken
20 medewerkers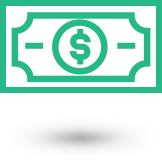 1 miljoen dollars jaarlijkse inkomen
1 miljoen dollars investering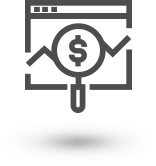 20.000 betalend abonnees
80 werknemers
10 jaar dataverzameling vieren
"I am so happy to have found 123FormBuilder.
As a new small buisness, we had a lot of questions about how the forms work and how to maintain HIPAA compliance. The customer service is unbeatable.They helped us through all of the setup processes and attended to our concerns with speed and accuracy.
These guys were lifesavers."
"I have been working with 123FormBuilder for a few years now. We first found them to use a simple solution for clients when they needed a form. However, over time we have been able to partner with them to really expand what we offer clients.
Thanks to working with them we were able to provide a cost-effective HIPAA compliant solution for forms for our clients. Chris and everyone I work with at 123FormBuilder has been wonderful and always responsive, which is important when it involves forms which can directly impact clients lead and revenue source."
"I use 123FormBuilder for people to submit applications for a scholarship we offer. We also use a form for our judges to review and grade each application.
I would definitely recommend 123FormBuilder and have been particularly pleased with your friendly and prompt customer support. Highly recommended."
"I am a Professor of Paediatrics working in a busy Public Hospital in Johannesburg South Africa and I have been using 123FormBuilder for almost 5 years now.
This facility has transformed the way in which my department works with respect to reporting of incidences or capturing of information around specific events. It is a most user-friendly experience and I cannot imagine working without this service in our department."
All

management

development

design

sales

marketing

customer support

testing

operations

Enterprise Accounts