Online Purchase Order Forms
With 123FormBuilder you can create awesome online purchase order forms to start collecting money online within minutes - no coding required!

We offer powerful payment integration through trusted payment gateways such as PayPal, Stripe, Square and more! Create amazing purchase order forms for your online store, event or consultancy business and get money rolling in without having to break a sweat by coding the form yourself.

Get started for free
Already have an account? Login
Need a way to create an online purchase order form? Through the powerful and intuitive form builder, you can create forms that accept payments and credit card information from your customers, shipping information, company name - everything you need for your purchase order form through your registered trademark. By collecting all the required data for a purchase order in one place, your order will move smoothly from your part directly to the customer.
So what are you waiting for? Create your purchase order form now or choose a purchase order template from our library - it's that easy!
Main Features
Automate
Automate your data collection processes
Stay connected
Connect your web forms to other online services
Receive money
Integrate one or more payment processors
Stay secure
Protect your web forms with SSL, Captcha and more
Monitor performance
Track your online form performance through in-depth analytics
Use reports
Use graphical reports from real-time form builder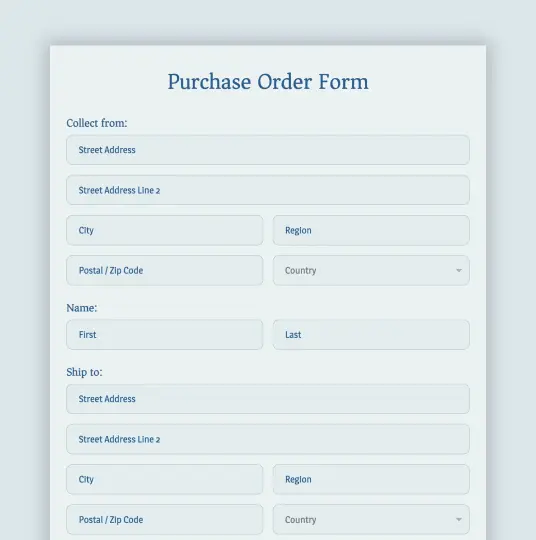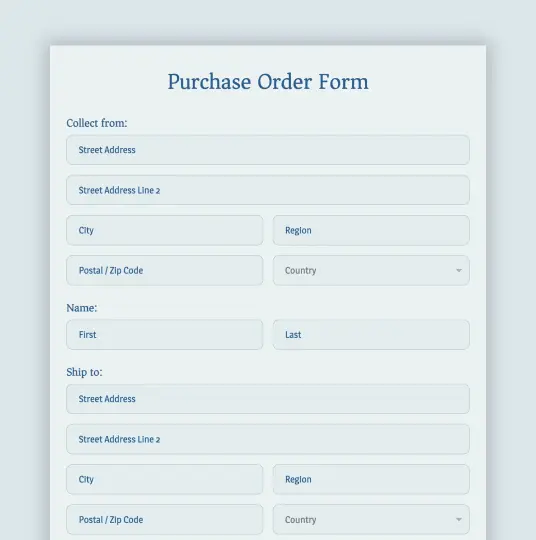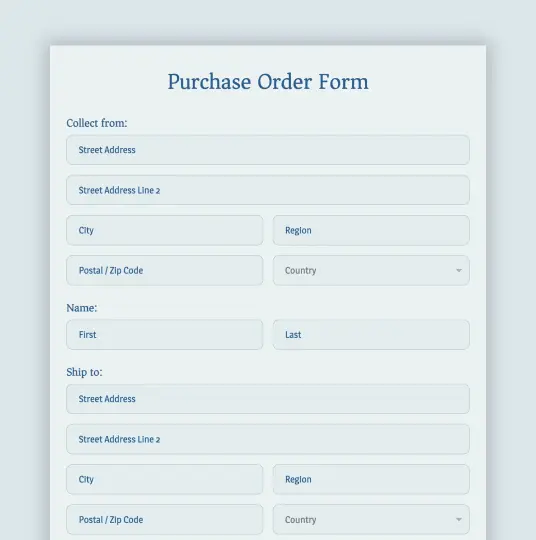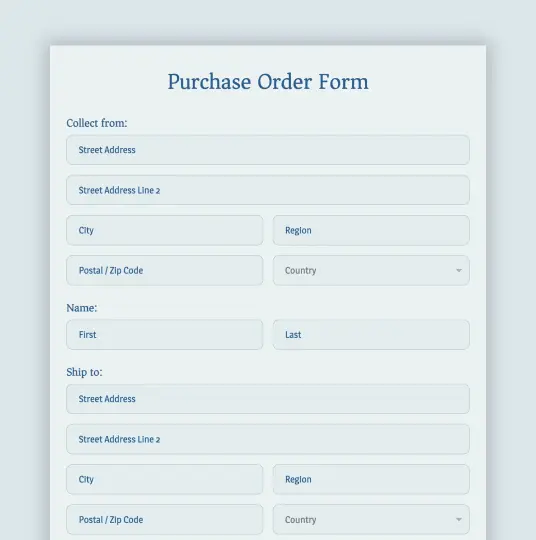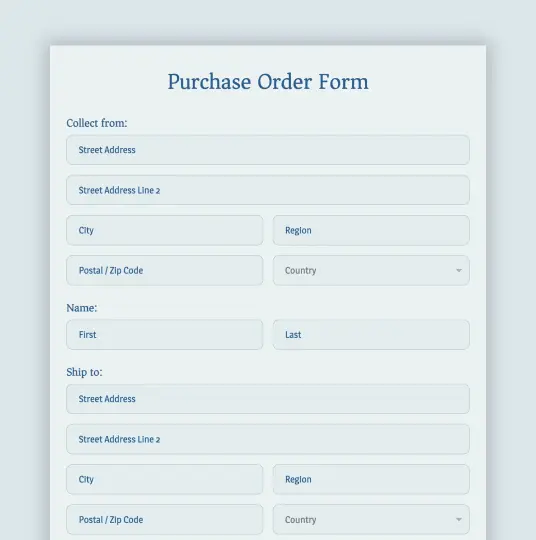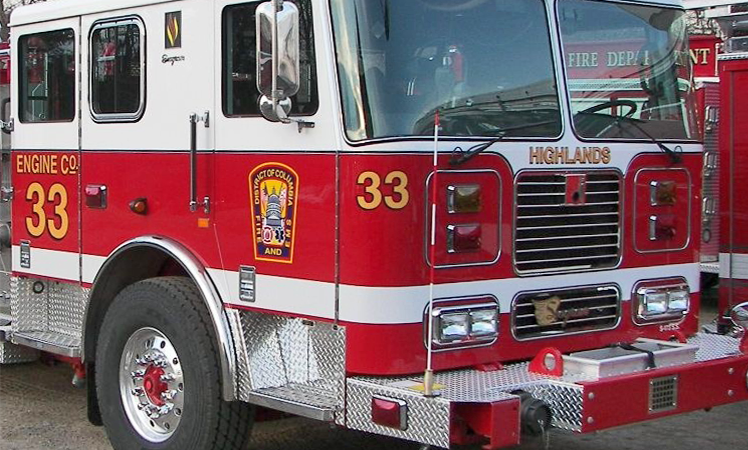 "Customization work was one of the things we were looking for and 123ContactForm managed to achieve that by communicating constantly and efficiently."
Jyoti Agrawal, Project Manager at DC Fire